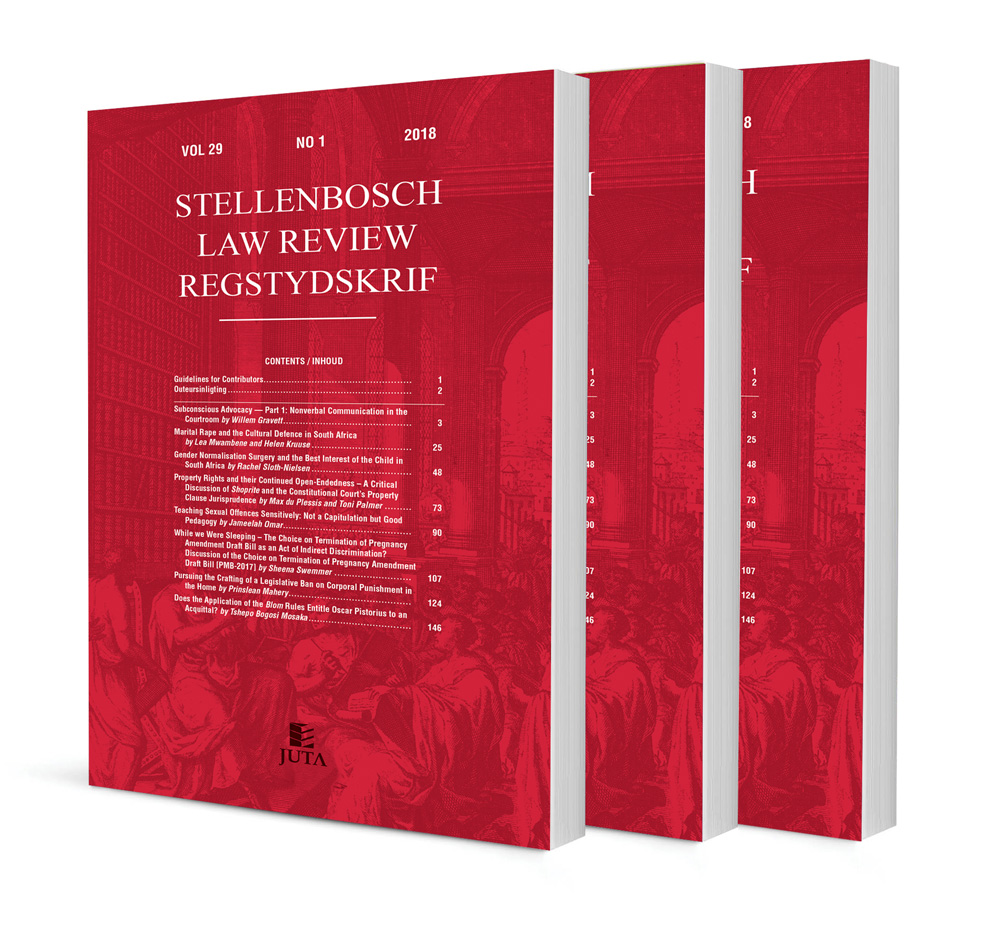 Stellenbosch Law Review
Prof AM Louw (Editor)
ISSN: 1016-4359
Year: 2003 – Current
Published: Tri-annually
Accreditation(s):
About this publication
The Stellenbosch Law Review is a forum for the discussion of topical legal issues in various fields. As a law review the emphasis is on providing insight rather than just an overview. It maintains a balance between a wide variety of specialist fields and legal subjects of general interest.
Author: Judge Navi Pillay
Source: Stellenbosch Law Review, pp 365-385 (2021 I3)
read more