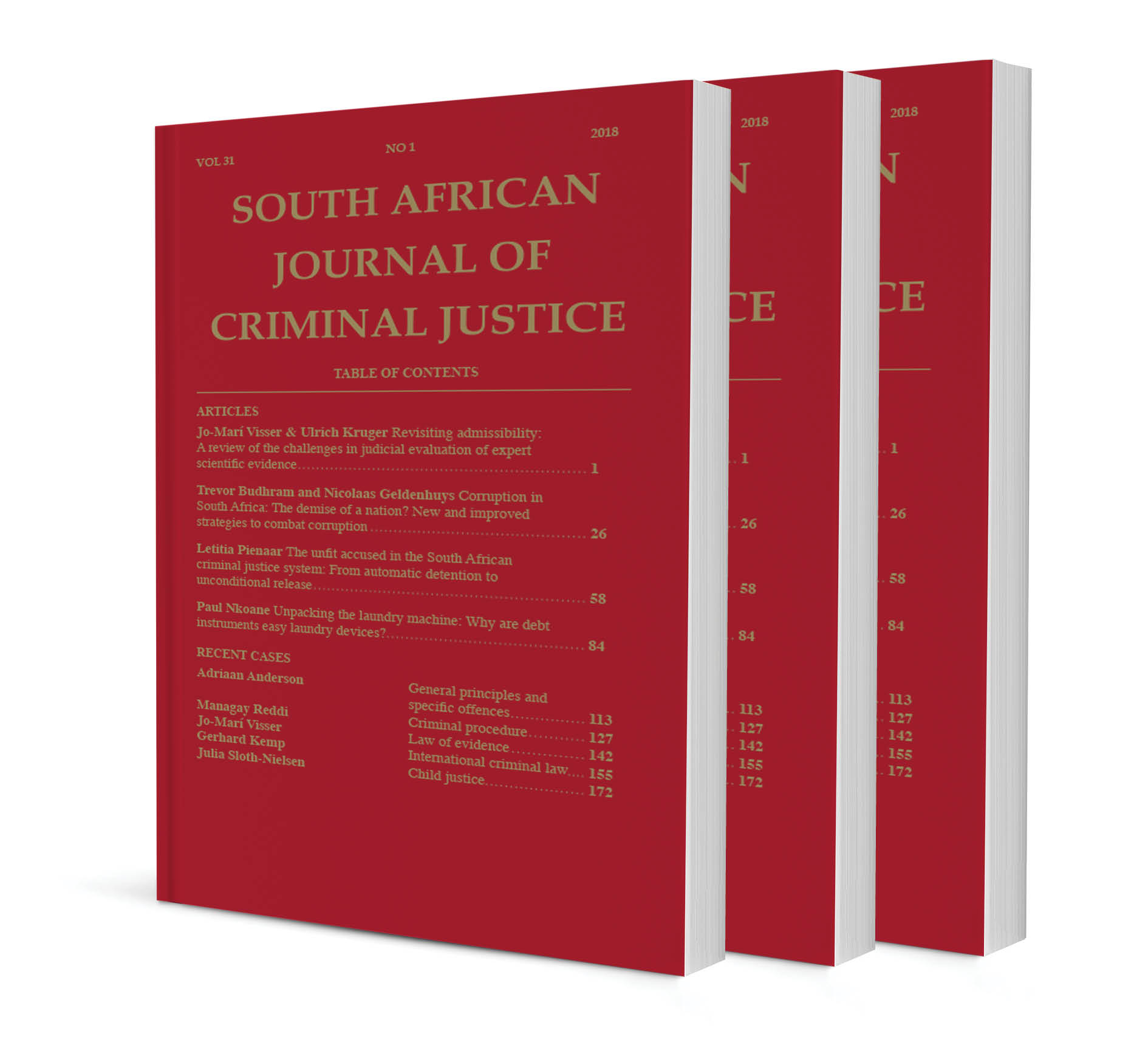 South African Journal of Criminal Justice
SV Hoctor (Editor-in-chief); SS Terblanche; GP Kemp; R Kuhn
ISSN: 1011-8527
Year: 1987 – Current
Published: Tri-annually
Accreditation(s):
About this publication
This bilingual publication (English and Afrikaans) provides an arena for discussion of issues affecting the criminal justice system. It is an accredited, specialist legal journal publishing articles, comments, surveys of recent cases and book reviews in the field of criminal justice, with a particular emphasis on Southern Africa. The focus of the journal is criminal law, criminal procedure, evidence, international criminal law and criminology.
Authors: Martha M Bradley
Source: South African Journal of Criminal Justice, pp 291 – 323 (2019 I3)
read more