South African Journal of Criminal Justice
Editorial Board
(as at 30/4/19, subject to change)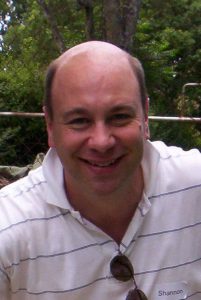 Professor Shannon Hoctor BA LLB LLM (UCT) DJuris (Leiden) PG Dip (Latin) (University of Wales Trinity Saint David)
Editor-in-Chief
Professor Shannon Hoctor lectures undergraduate and postgraduate courses in Criminal Law and Sentencing at the School of Law. He holds a Bachelor of Arts (BA) degree, a Bachelor of Laws (LLB) degree and a Master of Laws (LLM) degree from the University of Cape Town, as well as a Postgraduate Diploma in Latin from the University of Wales Trinity Saint David. Professor Hoctor obtained a doctorate in law (DJuris) from the University of Leiden (Netherlands), awarded for a thesis entitled "The Crime of Housebreaking in South African Law – A Comparative Approach". Professor Hoctor's academic career began at UCT's Faculty of Law as a part-time lecturer in specific crimes before he took up a contract teaching post at the erstwhile University of Port Elizabeth, where he was later appointed to a senior lectureship teaching criminal law and jurisprudence.
After his promotion to associate professor at UPE, Professor Hoctor took up a chair in law at the University of Natal (now the University of KwaZulu-Natal) in Pietermaritzburg, where he has taught since 2002.
Professor Hoctor served as Deputy Dean of the Faculty of Law at the University of KwaZulu-Natal from 2010 to 2011. He has published numerous articles in law journals, along with several chapters in books, and has authored books in criminal law, statutory offences and road traffic law, along with four edited works. He has served as editor-in-chief of the South African Journal of Criminal Justice since 2010, and assistant editor of Obiter since 2002. Since 2019 he also serves as editor of the legal history journal Fundamina. Professor Hoctor is also a member of the Academic Advisory Board for the European Journal of Crime, Criminal Law and Criminal Justice.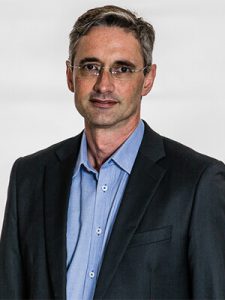 Professor Gerhard Kemp BA LLB LLM (Stell) ILSC (Antwerp) LLD (Stell)
Editor
Gerhard Kemp is professor of criminal law and international criminal law at Stellenbosch University, and advocate of the High Court of South Africa. Gerhard's research outputs (which include books, chapters in books and articles in scientific journals) focus on international criminal law, criminal law, criminal procedure, and international humanitarian law. He is a National Research Foundation, internationally acclaimed, rated researcher (B3). Gerhard is an assistant editor of the African Yearbook on International Humanitarian Law, regional editor of Criminal Law Forum, and an editor of the South African Journal of Criminal Justice. He serves on the board of directors and executive committee of the Institute for Justice and Reconciliation (IJR). He is a member of the South African Academy of Science and Art, a fellow of the Stellenbosch Institute for Advanced Studies (STIAS), a senior research fellow at the Robert Bosch Stiftung in Berlin, Germany, and holds an Alexander von Humboldt research fellowship.
D van Zyl Smit
Professor of International and Comparative Penal Law in the University of Nottingham
E van der Spuy
Associate Professor in Criminology in the University of Cape Town
M Reddi
Dean and Professor of Law in the University of KwaZulu-Natal
A Klip
Professor of Criminal Law and Criminology in Maastricht University
SS Terblanche
Professor of Law in the University of South Africa
D Chirwa
Dean and Professor of Law in the University of Cape Town
G Werle
Professor of German and International Criminal Law and Procedure in the Humboldt University, Berlin
F Jessberger
Professor of Criminal Law, Hamburg