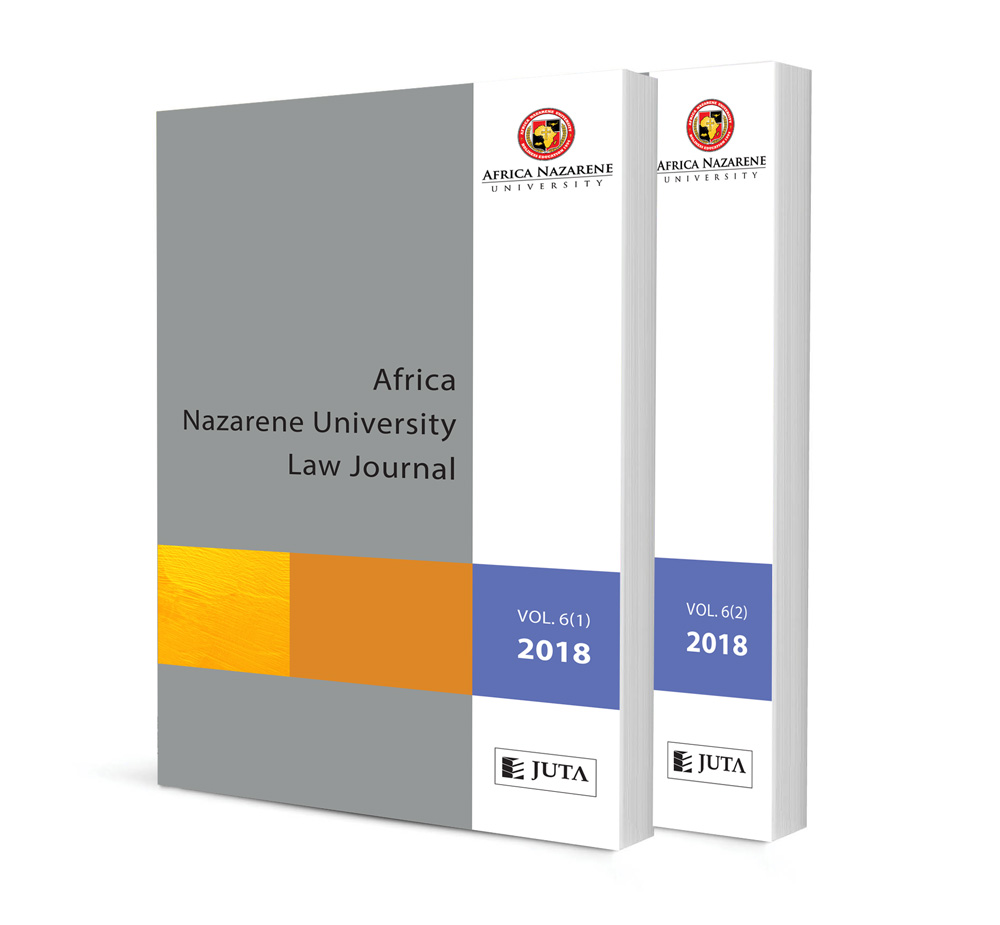 Socio-Economic and Cultural Rights under the 2010 Constitution of Kenya: Justiciable or Aspirational?
Authors Obat Joseph Wasonga, PLO Lumumba
ISSN: 2521-2613
Affiliations: Lawyer at Lumumba & Lumumba Advocates, Nairobi; Director/Chief Executive and Secretary, Kenya School of Law Board
Source: Africa Nazarene University Law Journal, 2015, Issue 1, p. 118 – 139
Abstract
Economic, social and cultural rights are human legal entitlements relating to the workplace, social security, family life, environment, participation in the cultural life, and access to housing, food, water, health care and education. International human rights instruments are grounded on the fact that particular entities, such as States, have a duty to protect, promote, and fulfil such rights. On that basis, the holders of the rights may correspondingly make claims on the duty-bearers. Therefore, an evaluation of the fulfilment of human rights should examine the extent of the obligation of the dutybearers, as well as the extent of enjoyment of the legal entitlements by the rights holders. This article investigates the theoretical basis for the inclusion of economic, social and cultural rights in the 2010 Constitution. It addresses the question whether the protection of such rights is an indication that the Constitution has a transformative agenda that proceeds beyond the mere guarantee of abstract equality. It also evaluates whether there is a genuine commitment to transform Kenya from a society based on socio-economic deprivation to one that is grounded on equal and equitable distribution of resources. It is in that context that the article examines the issue of justiciability of socio-economic rights under the 2010 Constitution of Kenya.