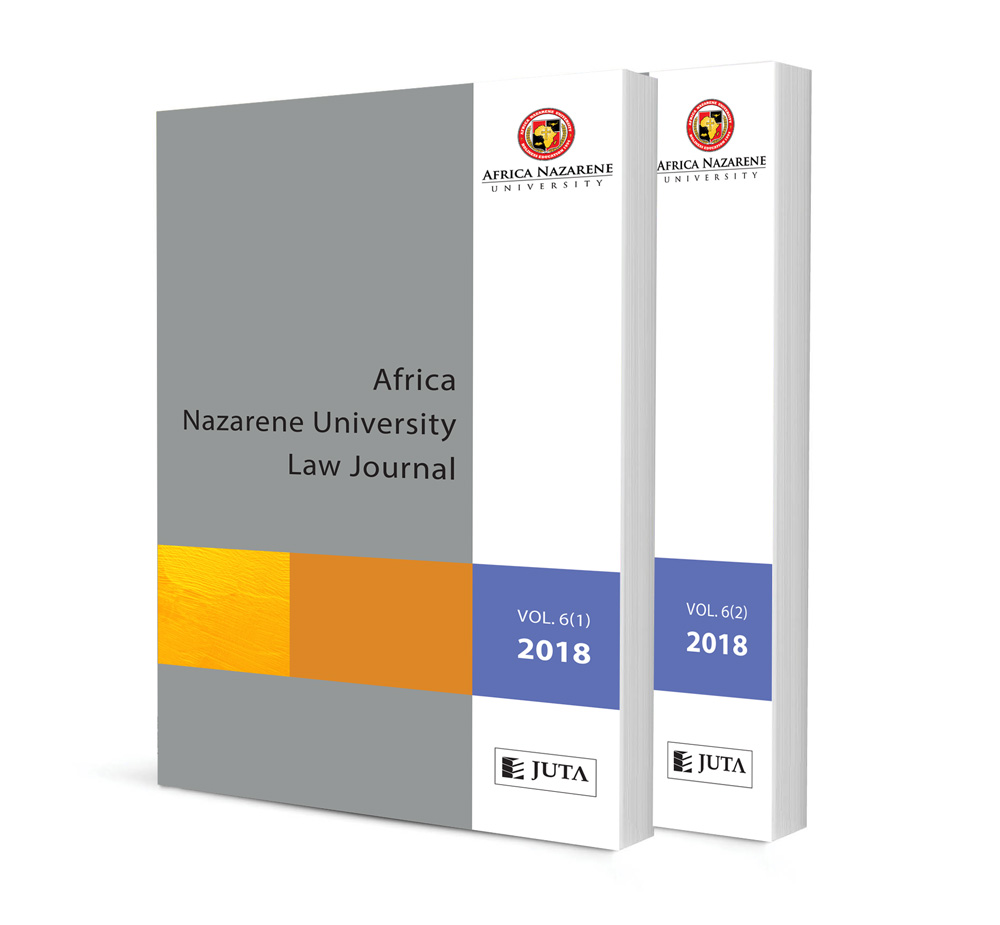 Corruption Menace in Kenya: Are Legislations and Policies the Answer to Internationalised Corruption?
Authors Joshua Kiptoo
ISSN: 2521-2613
Affiliations: Tutorial fellow at the University of Nairobi and a practising advocate of the High Court of Kenya
Source: Africa Nazarene University Law Journal, 2016, Issue 2, p. 104 – 125
Abstract
Corruption in Kenya is a menace that permeates every aspect of society and has proven difficult to eradicate. The Kenyan graft has been broadly classified into petty corruption, grand corruption and looting or political corruption. The latter two present the biggest threat to the country's stability due to its debilitating negative effect. This has led to concerted efforts towards dealing with corruption, majorly through positive law in the form of statutory instruments. However, this paper posits that such an approach has largely been unsuccessful due to lack of executive action and political will. This paper seeks to define the corruption menace through the structural invisible concept, with a view to recommending practical solutions to address it. Corruption is a form of structural invisible violence, pitting the elite or ruling class against the majority poor. This paper defines how the small powerful elite control instruments of power and use them to perpetuate grand corruption and looting. This, therefore, explains the lack of political will to combat the vice as the political elite circumvent existing positive law on graft. The country has mostly relied on positive law to combat graft but to not much success. Through the structural invisible violence concept, the executive arm of the state uses its power to continue perpetuating corruption. Executive inaction in the fight against graft typifies deliberate lack of political will as the individual members benefit at the expense of the citizenry. This paper posits that the war on graft can only be successful through consistent executive action to inject the much-needed political will. A case study of China and Georgia offers evidence that executive action drives the graft in a more successful way.