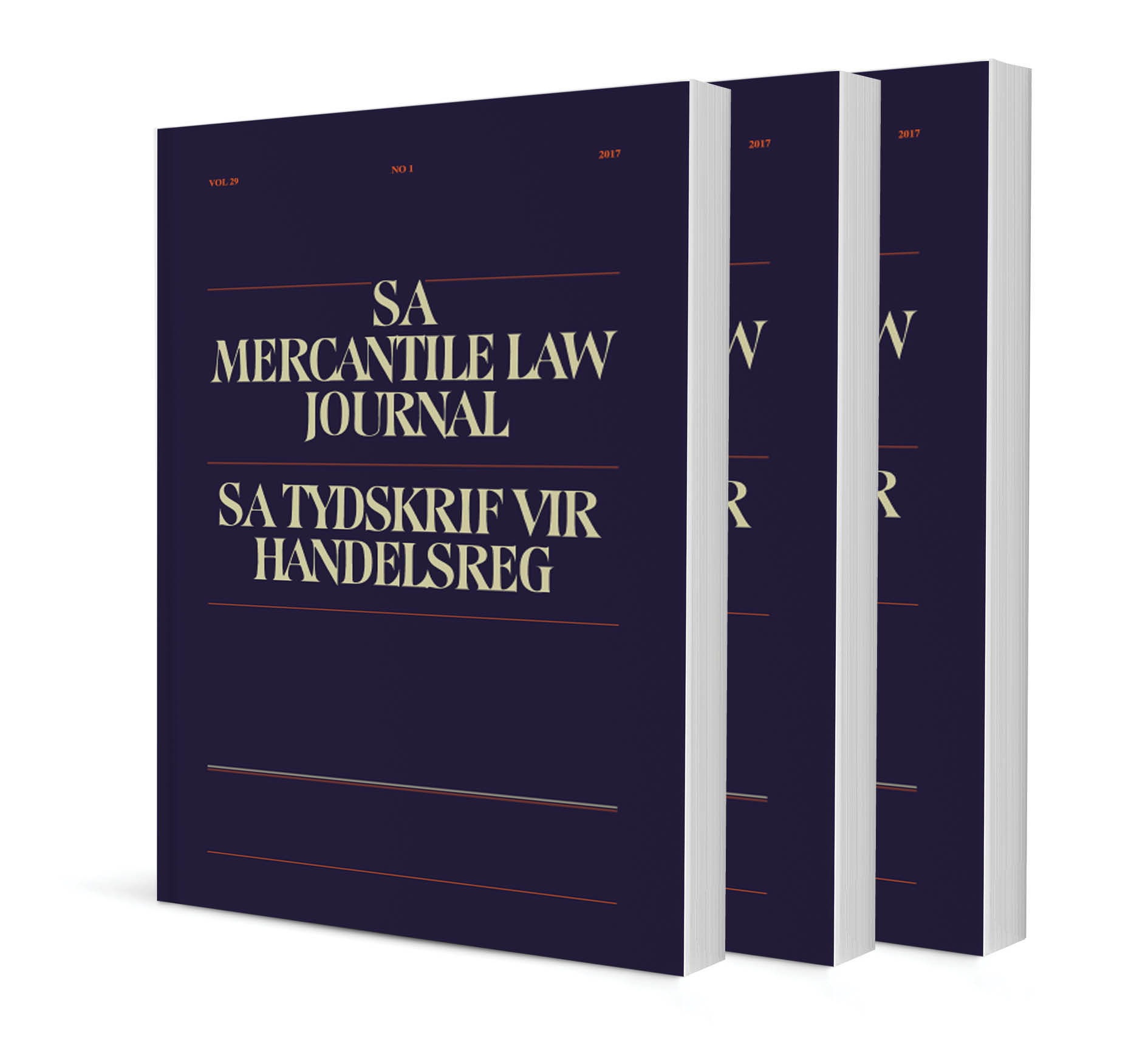 South African Mercantile Law Journal
Mrs Z Taljaard (Managing Editor); Prof N Botha (Editor)
ISSN: 1015-0099
Year: 1988 – Current
Published: Tri-annually
Accreditation(s):
About this publication
The South African Mercantile Law Journal is a specialised journal published by Juta Law and the Faculty of Law, University of South Africa. It is devoted to publishing material in the field of mercantile and business law. This journal is not intended as a businessman's journal. It is aimed at practitioners in these areas of law.
Author: Etienne A Olivier
Source: South African Mercantile Law Journal, pp 1 – 24 (2021 I1)
read more