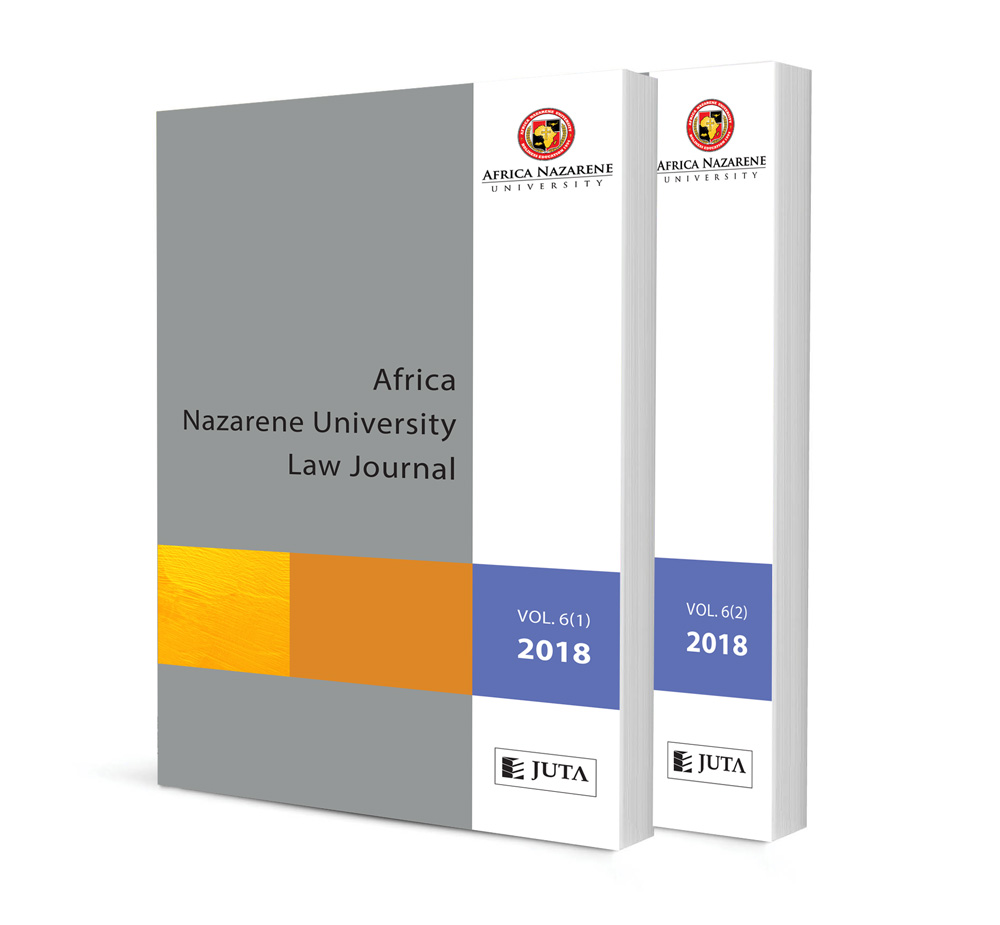 Reviewing the Africa-ICC Relation: Does the International Criminal Court's Purpose to 'End Impunity' Reflect the Same old Selective Application of International Law?
Authors Duncan Ojwang
ISSN: 2521-2613
Affiliations: Lecturer of international law and international human rights law; member of the Illinois Supreme Court Bar; BA Indiana University, JD University of Southern Illinois, LLM Indiana University, SJD University of Arizona
Source: Africa Nazarene University Law Journal, 2016, Issue 1, p. 50 – 74
Abstract
A discussion on the International Criminal Court (ICC), established in 2002, on its legitimacy, impunity, selectivity, fairness and accountability cannot be attributed to one reason. This article reviews the Africa Union's and the ICC's antagonistic relation, in lieu to the trial of Kenyan leaders. Notwithstanding that a number of African countries in an effort of good faith founded the ICC and important positions at the ICC are held by Africans, numerous challenges have arisen. In order to understand these challenges, this article looks at the historical creation of the doctrine of ending impunity in the world, and also the goal and purpose of the ICC as the first permanent international criminal court, according to the preamble of the Rome Treaty. This article reviews whether the current argument on the selectivity of the ICC can be attributed to the long-established foundation that prejudices non-European cultures. The article expands the work done by scholars like James Anaya and Robert Williams, Junior in exploring the historical language of discrimination and the racism of the word 'impunity' as a cause of injustice in the ICC operation. The legal history and foundation of the doctrine of impunity and ending impunity functions to selectively focus the attention of the international community on human rights abuse in Africa, turn a blind eye to other perpetrators, and portray a stereotype that exaggerates other cultures and nations as full of impunity and savages. It sometimes works to validate the hegemony and power exercised by the western countries over human rights violation in Africa. Therefore, the word 'impunity' is crucial rhetoric of the ICC and is a discourse that is effective in justifying selective activities of the ICC. This article seeks to discuss the reason for the diversity of perception on the word 'impunity' and why the ICC might be engaged in selective justice.