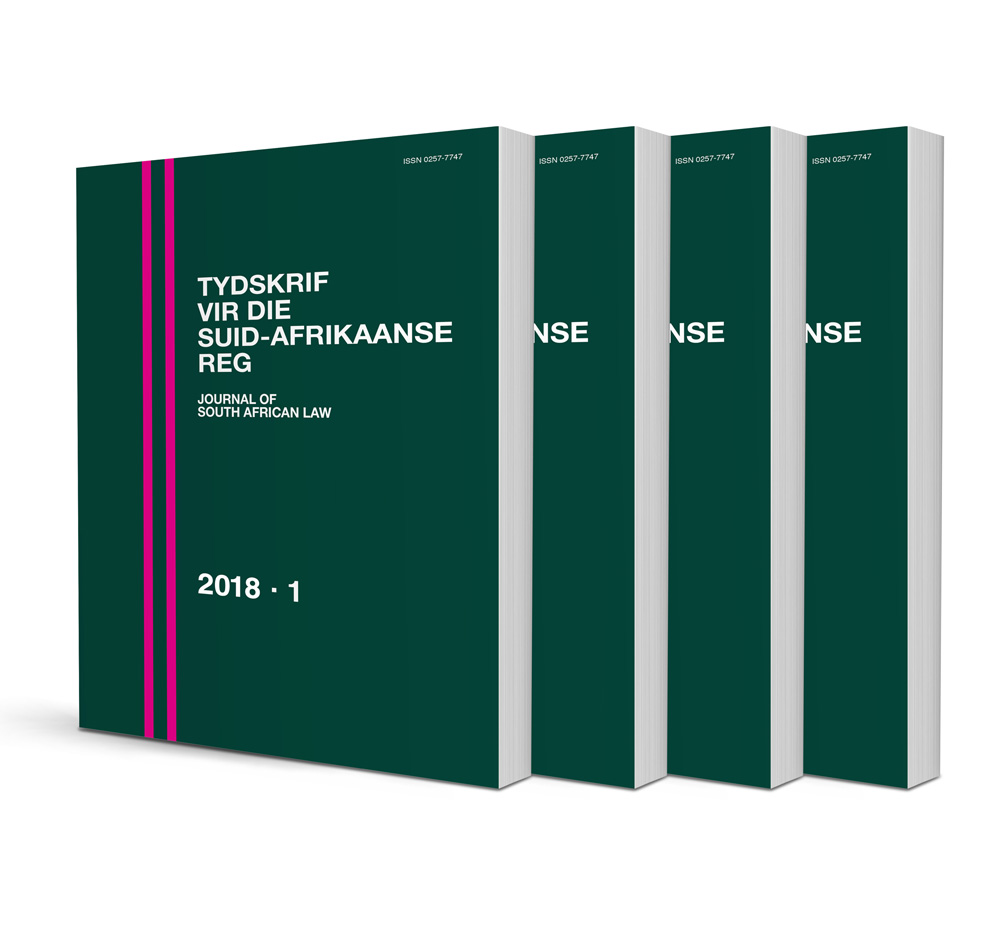 Rechtspraak in Nederland en Zuid-Afrika: Een wederzijdse les?
Authors Irene Broekhuijse, Marius van Staden
ISSN: 1996-2207
Affiliations: Assistent-professor, Faculteit der Rechtsgeleerdheid, Vrije Universiteit Amsterdam. Navorsingsgenoot Universiteit van Johannesburg; Seniordocent, Faculteit der Rechtsgeleerdheid, Universiteit van Johannesburg
Source: Tydskrif vir die Suid-Afrikaanse Reg, Issue 3, 2019, p. 450 – 466
Abstract
STATUTORY INTERPRETATION IN SOUTH AFRICA AND THE NETHERLANDS: A MUTUAL LESSON? This article addresses and compares the development of statutory interpretation in South Africa and the Netherlands from the seventeenth century to today. The aim of the article is to explore what insights both systems can gain from each other after such a long time has passed since the inception of Roman-Dutch law in South Africa and after the judiciary in both countries developed and sophisticated their respective interpretation techniques. The first part of the article discusses the historical influence of Roman-Dutch law in South Africa, and provides an insight on the subsequent developments of statutory interpretation by the South African judiciary. Specifically, this part traces the development of methods of interpretation from Dutch inception, through British colonisation and ultimately to the adoption of a teleological model of interpretation following the advent of constitutionalism in South Africa. The second part of the article highlights some key developments in statutory interpretation in the Netherlands. It illustrates that the judiciary, and more specifically the court of cassation, has developed from acting as the "bouche de la loi" (from at least the early eighteen hundreds, when legislation commanded the courts to abstain from judging the values of a statute) to more extensive interpretation of statutes. Among the most spectacular developments is the acknowledgment of international human rights norms in the national legal order, especially since the number of such norms has increased enormously after the Second World War. Judges are now tasked with balancing these rights, interpreting them correctly, and construing national legal norms in the light of these norms. Such a task has become more difficult in an increasingly multicultural context, in which people and their interests can be at odds. The article finds that, although statutory interpretation developed differently in the Netherlands than in South Africa, there is reason for both countries to study the experience of their counterparts. For the Netherlands, it is argued that much may be gained from the South African approach and experience in interpreting legislation within a human-rights context. South African scholars may also gain much insight from the Dutch experience in navigating the difficult area between judicial law making and the duty of judges to interpret legislation that may bring about more legal certainty within the South African legal system.