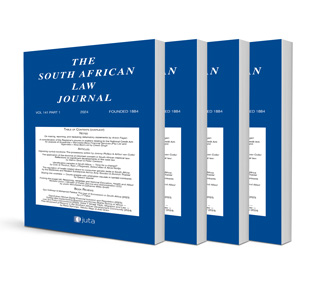 Whose Decisis Must We Stare?
Authors Malcolm Wallis
ISSN: 1996-2177
Affiliations: Judge of the Supreme Court of Appeal
Source: South African Law Journal, Volume 135 Number 1, May 2018, p. 5 – 17
Abstract
The article explores the consequences for the application of the doctrine of precedent of the Constitution Seventeenth Amendment Act of 2012 and the Superior Courts Act 10 of 2013. It suggests that the effect of creating a single high court must be to require a reconsideration of the rules hitherto applied in relation to stare decisis, and formulates an alternative approach that is both consistent with the constitutional structure of the courts and provides the necessary flexibility to enable courts to engage in debates concerning the interpretation of novel legislation and the development of the common law.