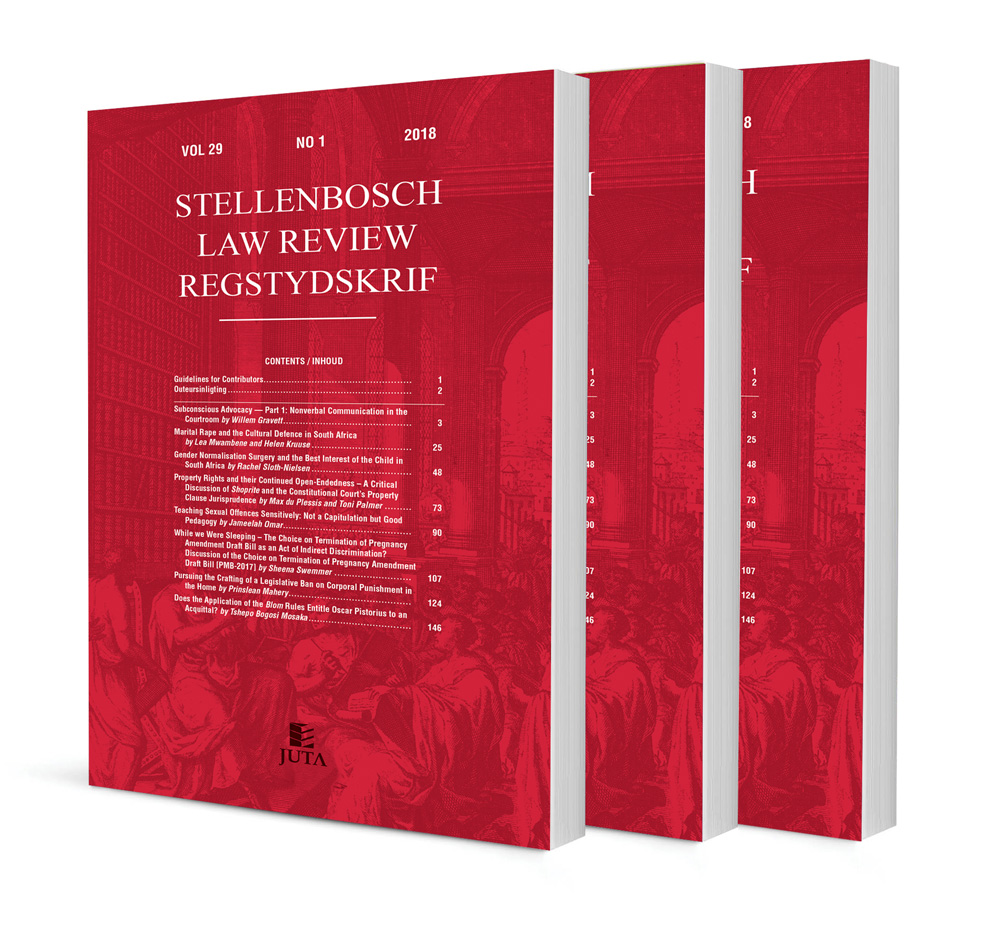 Traversing the South African emolument attachment order legal landscape post 2016: Quo Vadis?
Authors Stephan van der Merwe
ISSN: 1996-2193
Affiliations: Senior Attorney and Lecturer, Stellenbosch University Law Clinic
Source: Stellenbosch Law Review, Volume 30 Issue 1, 2019, p. 77 – 96
Abstract
The South African Constitutional Court delivered a landmark judgment in relation to emolument attachment orders ("EAOs") in its 2016 ruling of University of Stellenbosch Legal Aid Clinic v Minister of Justice and Correctional Services; Association of Debt Recovery Agents NPC v Clinic; Mavava Trading 279 (Pty) Ltd v Clinic. The court confirmed that EAOs were frequently obtained unlawfully and in circumstances where debtors' constitutional rights and freedoms were completely disregarded. The judgment followed on decades of legal disputes between creditors, abetted by their collection agents, and debtors, represented by organisations like the University of Stellenbosch Law Clinic. Following this judgment, legislation has been enacted to address some of the more pertinent frailties in the Magistrates' Courts Act 32 of 1944 ("MCA") in order to provide for more robust judicial oversight in the granting of EAOs. This article offers a unique perspective on the background that merited this significant judicial and legislative intervention. It then considers the significance and impact of the judgment and impending law reform, and evaluates whether the enactment of the Courts of Law Amendment Act 7 of 2017 ("CLA") addresses all the relevant concerns. It is suggested that uncertainty still remains regarding EAOs granted before the judgment, as well as with regard to the recovery of illegally deducted amounts.