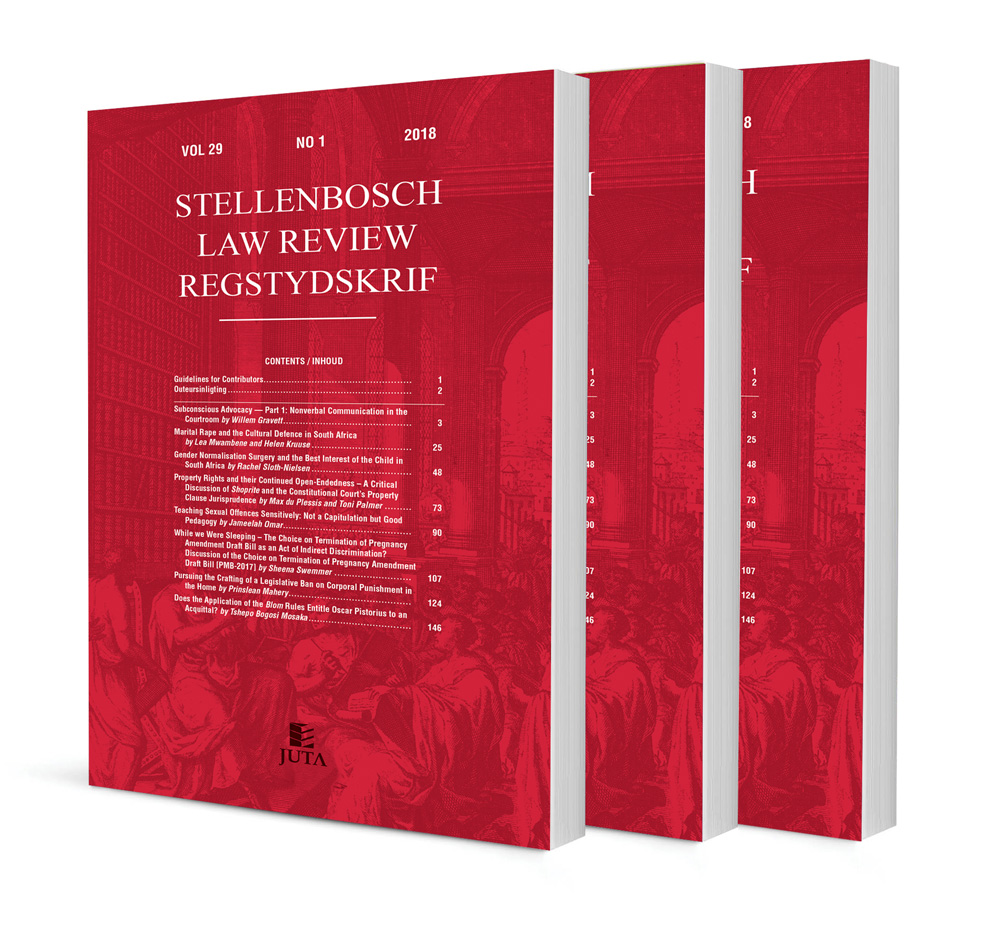 The Social and Ethics Committee and The Protection of Non-Shareholder Constituencies: Teething Problems or No Teeth at All?
Authors: Tangeni Nanyemba and Mikovhe Maphiri
ISSN: 1996-2193
Affiliations: LLB LLM, Candidate Attorney; LLB LLM, Lecturer and doctoral candidate, UCT, Attorney of the High Court
Source: Stellenbosch Law Review, Volume 33 Issue 3, 2022, p. 376 – 395
https://doi.org/10.47348/SLR/2022/i3a2
Abstract
Traditionally, shareholders have been the only stakeholders to hold priviledged positions in the governance of companies because they are the exclusive beneficiaries of the director's fiduciary duties. However, the requirement for certain companies to appoint social and ethics committees in terms of section 72(4) of the Companies Act 71 of 2008, read with regulation 43 of the Companies Regulations, arguably disrupts the traditional focus on exclusive shareholder protection by offering non-shareholder constituencies limited legal recognition. These provisions require certain companies to report on how the operations of a company impact a broad range of non-shareholder constituencies, which include the employees, the environment, consumers, suppliers, and communities. The social and ethics committee thus presents itself as an ideal conduit for sensitisation of the board of directors of a particular company to issues of national priority in South Africa, such as job creation, adequate housing, anti-corruption, climate change and access to healthcare. However, the ability of the social and ethics committee to deliver on its mandate and to address the concomitant issues affecting non-stakeholder constituencies under company law is curtailed by a plethora of uncertainties and ambiguities. The Companies Act and the Companies Regulations contain many contradictions as they include generic terms of reference regarding the committee's role and they do not provide clarity about the committee's powers, functions, objectives and purpose. This article considers whether section 72(4) of the Companies Act read with regulation 43 of the Companies Regulations is a viable mechanism that can be enforced to protect non-shareholder constituencies. The committee's shortcomings are analysed to determine whether the committee has teething problems or is simply ineffective as a committee that can protect non-shareholder constituencies in the South African context.