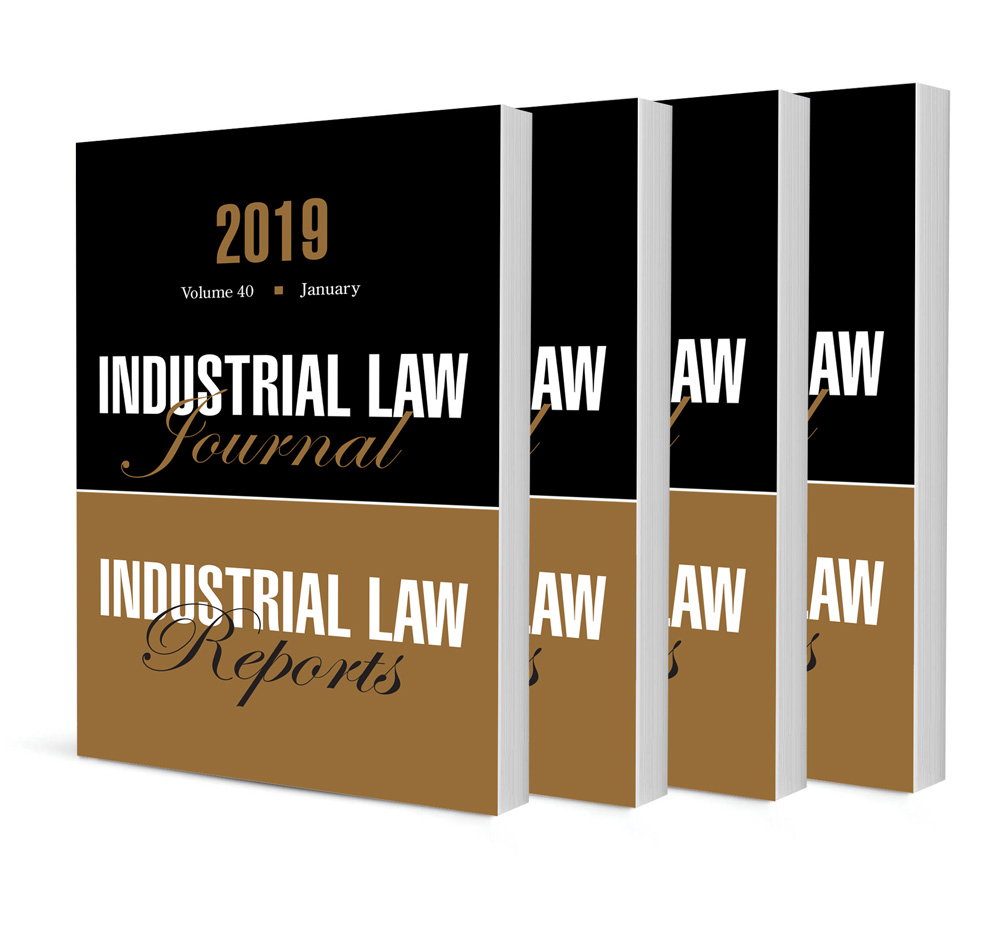 The principle of majoritarianism in the case of organisational rights for trade unions – Is it necessary for stability in the workplace or simply a recipe for discord?
Authors Sean Snyman
ISSN: 2413-9874
Affiliations: Director, Snyman Attorneys Inc, Johannesburg
Source: Industrial Law Journal, Volume 37 Issue 2, 2016, p. 865 – 879
Abstract
The article focusses on the interplay of the constitutional rights to freedom of association and collective bargaining, as regulated by the Labour Relations Act. In particular it highlights the conflict between these rights in relation to the issue of organisational rights of minority trade unions. It argues that in terms of the LRA a collective agreement, as the product of the collective bargaining process, has preference over all else, which even includes the right to strike and the contractual freedom of individual employees and minority trade unions. The LRA provides that an employer and a majority trade union may conclude a collective agreement fully regulating their affairs which may be made binding on all the employees of the employer. Organisational rights available to representative and majority unions in terms of the Act are not an end in themselves, but rather a means to an end, that of collective bargaining. In the circumstances where a binding collective agreement has been extended to all employees, no purpose can be achieved by affording organisational rights to a minority trade union in the same workplace. It simply does not matter if the application of the principle of majoritarianism — which the LRA unashamedly supports — causes hardship to, or prejudices the rights of, minorities. Within this context the article discusses the setting under s 18 of threshold agreements between employers and majority trade unions for the acquisition of organisational rights by minority unions, as well as their recourse under the Act to collective bargaining and to striking in support of their demands. It anticipates that the new amendments to s 21 may promote union rivalry and create conflict between that section and s 18.