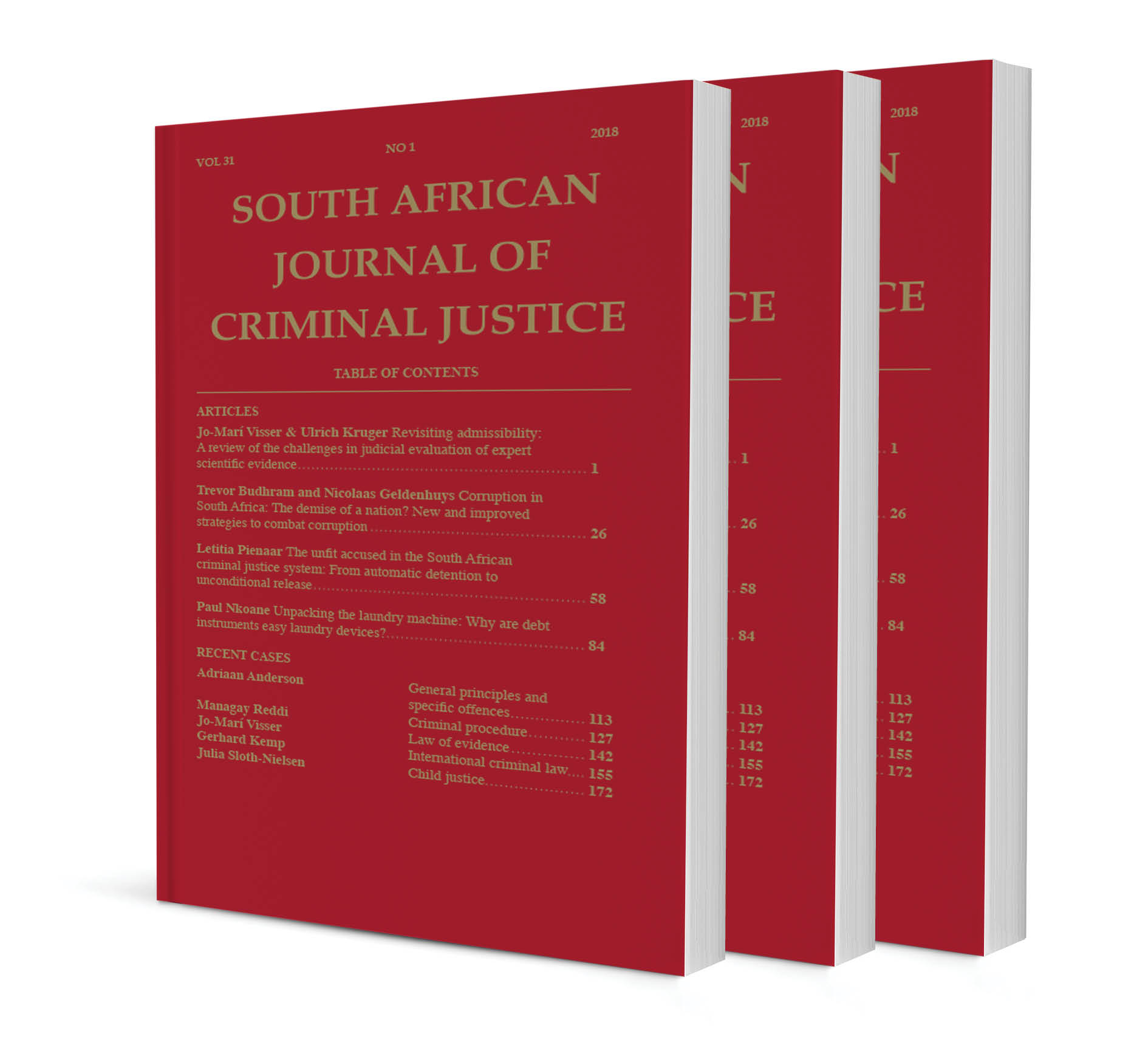 The overlap between the common law and Chapter 4 of the Prevention of Organised Crime Act: Is South Africa's anti-gang legislation enough?
Author Delano Cole van der Linde
ISSN: 1996-2118
Affiliations: LLB (Stell), LLM (Stell), LLD (Stell), Lecturer, Faculty of Law, North-West University. This article is written based on research conducted for my LLD dissertation at Stellenbosch University
Source: South African Journal of Criminal Justice, Volume 33 Issue 2, p. 273 – 301
Abstract
The Prevention of Organised Crime Act 121 of 1998 (POCA) was promulgated in order to, inter alia, supplement the common law insofar it was ineffective in dealing with criminal gang activity, particularly in the Cape Flats in the Western Cape. However, the new measures appear to be substantially similar to the common law, therefore, nullifying the raison d'être. This article examines the extent to which the existing common law modalities overlap with the measures promulgated under POCA and attempts to identify those scenarios in which it would be more advantageous to utilise either the former, the latter or potentially both. It is submitted that if the extent of the overlap is so great that the common law modalities and the measures under POCA are indistinguishable, then supplementary or replacement legislation should be considered.