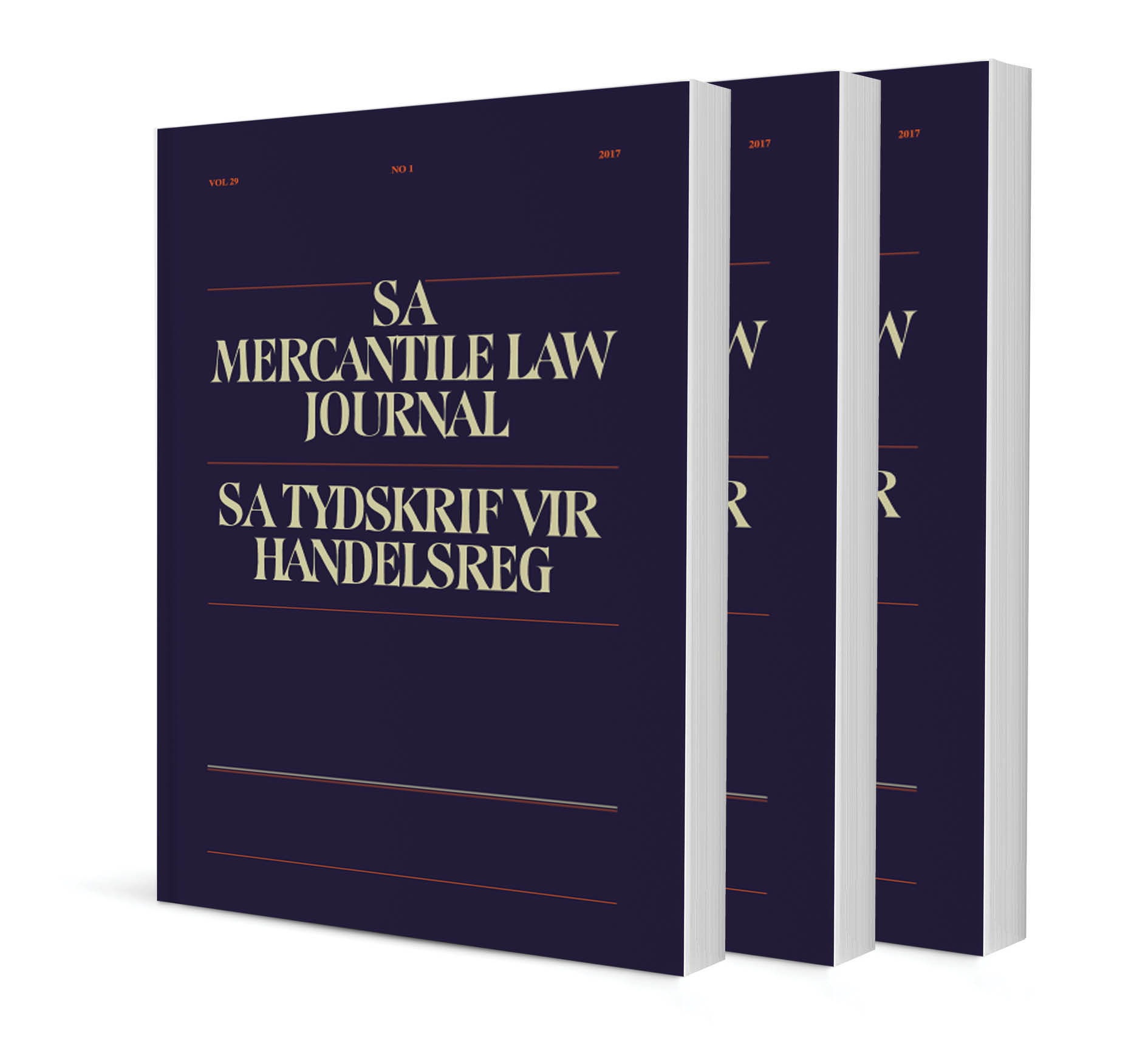 The franchise agreement as the cause of tensions between the franchisor and franchisee: has the consumer protection act resolved the tensions?
Author Lynn Biggs
ISSN: 1996-2185
Affiliations: Senior Lecturer, Mercantile Law Department, Nelson Mandela University,  BCom LLB (UPE) LLM (NMMU) LLD (NMMU).
Source: South African Mercantile Law Journal, Volume 31 Issue 2, 2019, p. 163 – 200
Abstract
The franchisor and franchisee generally use a franchise agreement to regulate their relationship. Franchise agreements set out the rights and obligations of the franchisor and franchisee. The franchise relationship is, therefore, governed through negotiated contract terms. The terms or clauses contained in franchise agreements may differ depending on the franchise network and the field of commerce within which they operate, but franchise agreements have certain core elements in common and usually contain generic terms or clauses. However, the franchise agreement itself can lead to conflict between the parties, such as that arising from poorly drafted clauses relating to territorial rights, renewal, payment, termination, restraint of trade or confidentiality. The franchise agreement itself is, therefore, limited in its ability to resolve the tensions and smooth the relationship between the parties, and is generally the cause of the tensions. The CPA and the Regulations require franchisors to include certain minimum information in the franchise agreements. This begs the question whether the CPA and the Regulations have made inroads into alleviating the tensions and areas of conflict resulting from the typical clauses contained in franchise agreements.