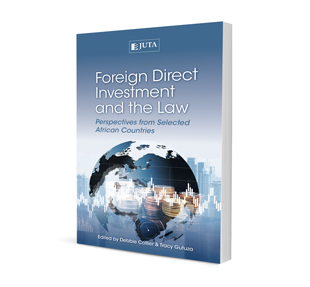 The Agreement establishing the African Continental Free Trade Area: Will it spur foreign direct investment in Africa?
Authors MA Forere
ISSN: 1996-2088
Affiliations: Associate Professor, School of Law, University of the Witwatersrand
Source: Acta Juridica, 2018, p. 43 – 74
Abstract
This essay analyses the potential impact of the AfCFTA and in particular the envisaged investment protocol to the African Continental Free Trade Agreement on investment flows. Since the investment protocol has not yet been drafted, the first task of the essay is to determine the potential standards of investment liberalisation and protection, using the regional economic communities (RECs) and the national laws of the two major economies in Africa – Nigeria and South Africa. This is because the investment protocol cannot fall too far away from the position that African countries have adopted in their respective RECs and the national laws of the most influential countries in Africa. The essay finds that the investment protocol will not be anything other than the international standards, as modified to respond to challenges in international investment regulation. It is then argued that the investment protocol will nonetheless improve investment in Africa and South Africa by creating policy certainty and increasing the market size. However, the author cautions that greater benefits can be realised if African countries diversify their economies and participate significantly in global value chains.