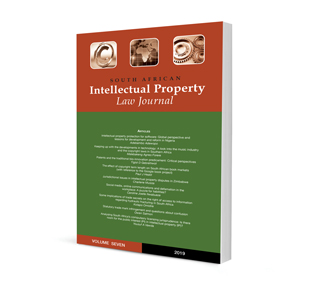 Social media, online communications and defamation in the workplace: A puzzle for liabilities?
Author Caroline Joelle Nwabueze
ISSN: 2521-2591
Affiliations: Post doctorate research fellow under the South African Research Chair in Law, Society and Technology, College of Law, University of South Africa; Senior lecturer at the Faculty of Law of Enugu State University of Science and Technology.
Source: South African Intellectual Property Law Journal, 2019, p. 116 – 142
Abstract
The online interaction of individuals and exchange of user–generated content or information has transformed the way people work and communicate in the 21st century. Social media, so defined, includes microblogging (Twitter®), social networking (LinkedIn®, Facebook®) multimedia (Flickr®, YouTube®). The media community in the digital age has noticed dramatic changes in the way content and information are created, consumed and shared. This is particularly noticeable in the workplace, where social media enables brand marketing and aids in recruiting and professional networking. However, online statements can also tarnish the company's reputation. Despite all the advantages, employees' online communications, especially bad-mouthing, may raise ethical issues. This paper examines the liability of the employee, as author of a defamatory statement related to the employer, when his/her communication is accessed online. The employee's right to privacy/freedom of expression against the employer's right to reputation is discussed, as well as the mechanism of acquisition of the contents of a communication within a workplace as part of a defamation-based claim. The paper establishes the liabilities within the tripartite relationship of media distributor–database provider–user, as well as data law, taking an example the European Union system. The conclusion includes recommendations on creating a framework of guidelines and principles to foster productive employer–employee dialogue in the digital context within the workplace in African jurisdictions, including South Africa, Nigeria and Cameroon.