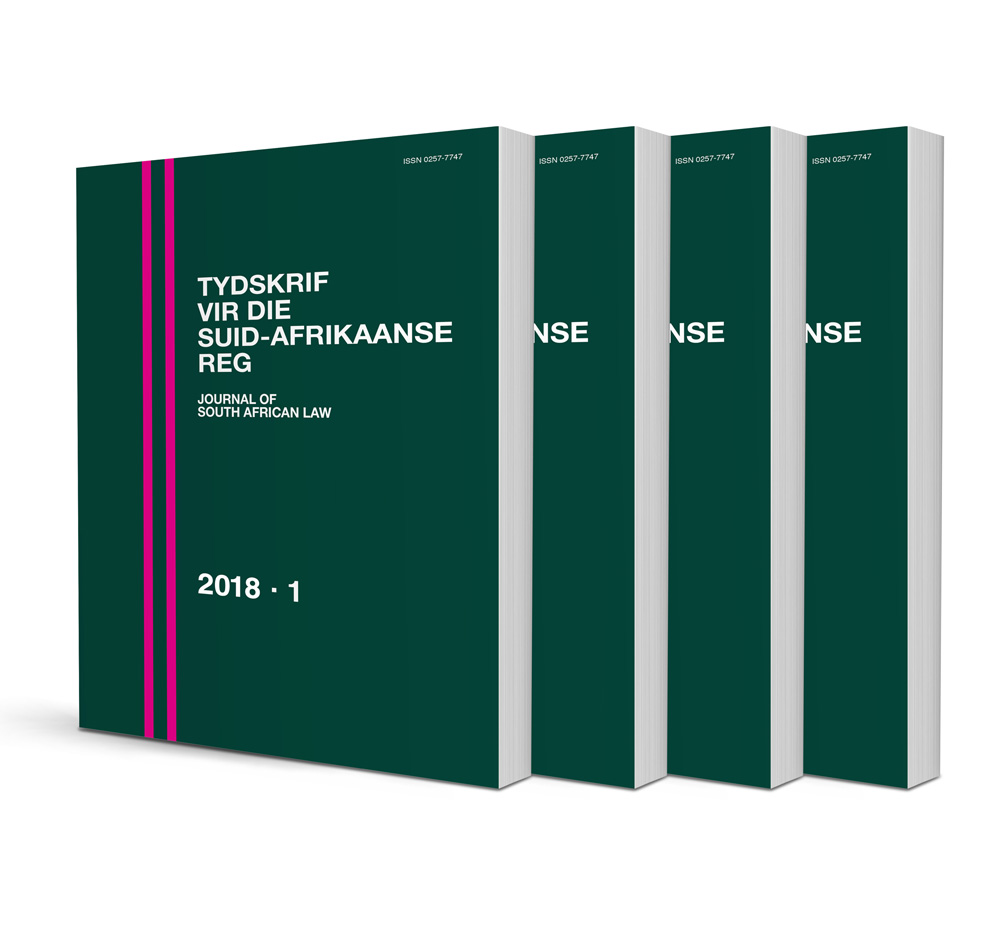 Regspraak: 'n Tydige waarskuwing dat waaksaamheid van sowel deelnemers as omstanders by padwedlope – 'n oënskynlik nie-riskante sportsoort – verwag kan word
Authors: Johan Scott
ISSN: 1996-2207
Affiliations: Universiteit van Suid-Afrika
Source: Tydskrif vir die Suid-Afrikaanse Reg, Issue 2, 2023, p. 332 – 349
https://doi.org/10.47348/TSAR/2023/i2a9
Abstract
In South Africa road-running has developed into a very popular sport over the last few years. Those participating in it range from novices to professionals, the homeless to billionaires. Notwithstanding the vast numbers of participants, spectators and other bystanders present at road-running events, very few injuries and fatalities have thus far been recorded, and then exclusively in respect of participants. Cases of injuries or fatalities to spectators and bystanders can rather be expected in other forms of sport and recreation such as cricket, rugby, golf and car races, although our jurisprudence is devoid of any such examples, with one exception, namely Clark v Welsh (1975 4 SA 469 (W); 1976 3 SA 484 (A)), containing extensive obiter dicta applicable to spectator injuries. In the USA there have been some development regarding the law applicable to spectator injuries, while English law contains only a few judgments dealing specifically with this topic. In both American and English law it would appear that delictual liability for the causing of injury to spectators and other bystanders is mostly dependent on a finding of negligence, although the doctrine of volenti non fit iniuria also features in some cases.
In the case at hand, Kalmer, a well-known top South African Olympian, seriously injured a spectator/bystander, Salie, who had negligently stepped into the runners' path, by running into her at full speed during the annual Spar ladies' race in Cape Town. In the Cape Town high court Salie failed in her damages claim against both Western Province Athletics who had organised the event, and Kalmer. The court found no negligence in the conduct of both defendants. Salie subsequently passed away and her appeal to the full Cape court was brought by Davids in her capacity as executrix of the latter's deceased estate. The appeal partially succeeded, as the court found Kalmer to have been negligent. The court issued an order based on section 1(1)(a) of the Apportionment of Damages Act in terms of which the appellant could recover only 30 per cent of proven damages in view of a finding of 70 per cent contributory negligence on Salie's part.
Gamble J first dealt with the claim against Kalmer. After meticulously analysing the evidence, he found that she had been negligent because she could have avoided the accident by keeping a better lookout – based on case law applicable to the drivers of motor vehicles in collision cases, with reference inter alia to drivers' reaction times. Furthermore, it was held that the injured Salie had not been a spectator in the strict sense of the word, but an occasional bystander, rendering the case law applicable to spectators useless. It is argued that the court erred in this regard, mainly because the analogy drawn between the conduct of an athlete such as Kalmer and the driver of a motor vehicle in ordinary traffic is a strained one. A better analogy would have been that of a racing driver during the Monte Carlo F1 race, or a cyclist in the Tour de France contest. Furthermore, the court contradicted itself in characterising Salie as a disconnected bystander on the one hand, and someone fully aware of her surroundings on the other hand. It is further argued that the outcome of this appeal would mean that top athletes who have developed a successful running style over a prolonged period – which style has the effect that they cannot keep a proper lookout over longer distances (as in this case) – would have to adapt their style according to the specific venues of events, which is unacceptable as it would adversely affect their performance.
Although the court favoured Kalmer (or her insurer) with its reduction of the amount of damages to be proven by 70 per cent, she was held responsible for the appellant's legal costs. Furthermore, the reduced amount of damages will probably still be considerable. This is an extremely unfair outcome for a top performer who merely exercised her sport in an accepted way to achieve her best performance. It is suggested that Kalmer should have presented expert evidence on the effect of running style and related factors on performance, which would have enabled her to prove that her style was acceptable and should not have been found to form the basis of negligence.