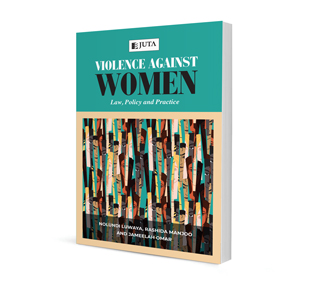 Refugee women as victims of intimate partner violence: Forever vulnerable?
Authors Fatima Khan, Cecile Sackeyfio and Liliya Paraketsova
ISSN: 1996-2088
Affiliations: Associate Professor in Law and Director of the Refugee Rights Unit, University of Cape Town; Researcher, Refugee Rights Unit, University of Cape Town; Clara Belfield and Henry Bates Overseas Fellow, Refugee Rights Unit, University of Cape Town.
Source: Acta Juridica, 2020, p. 227 – 266
Abstract
Gender-based violence against refugees has received increasing attention over the last two decades. However, the tendency worldwide, as well as in South Africa, has been to focus on 'truly horrific' and 'culturally grotesque' acts while ignoring the more invisible forms of gender-based violence. The tendency to focus on the conditions of the country of origin, rather than individual cases, can hinder women's access to asylum on the ground of intimate partner violence if their country of origin is hailed as having a more progressive approach to women's rights. This article seeks to bring the more invisible harm to the fore and will focus on intimate partner violence affecting female refugees in their countries of origin and in their host country, South Africa. We make recommendations for South Africa to recognise intimate partner violence as a valid asylum claim, to tailor effective services for female refugees who are victims of intimate partner violence in South Africa, and to fulfil its international and domestic legal obligations to refugee women by adopting a transformative reparations framework.