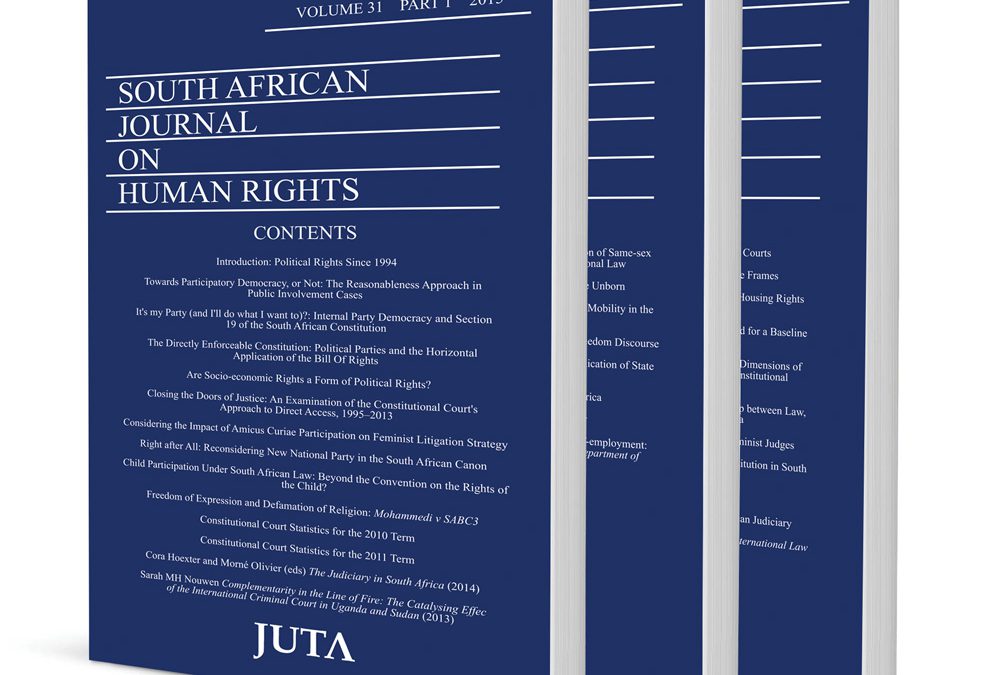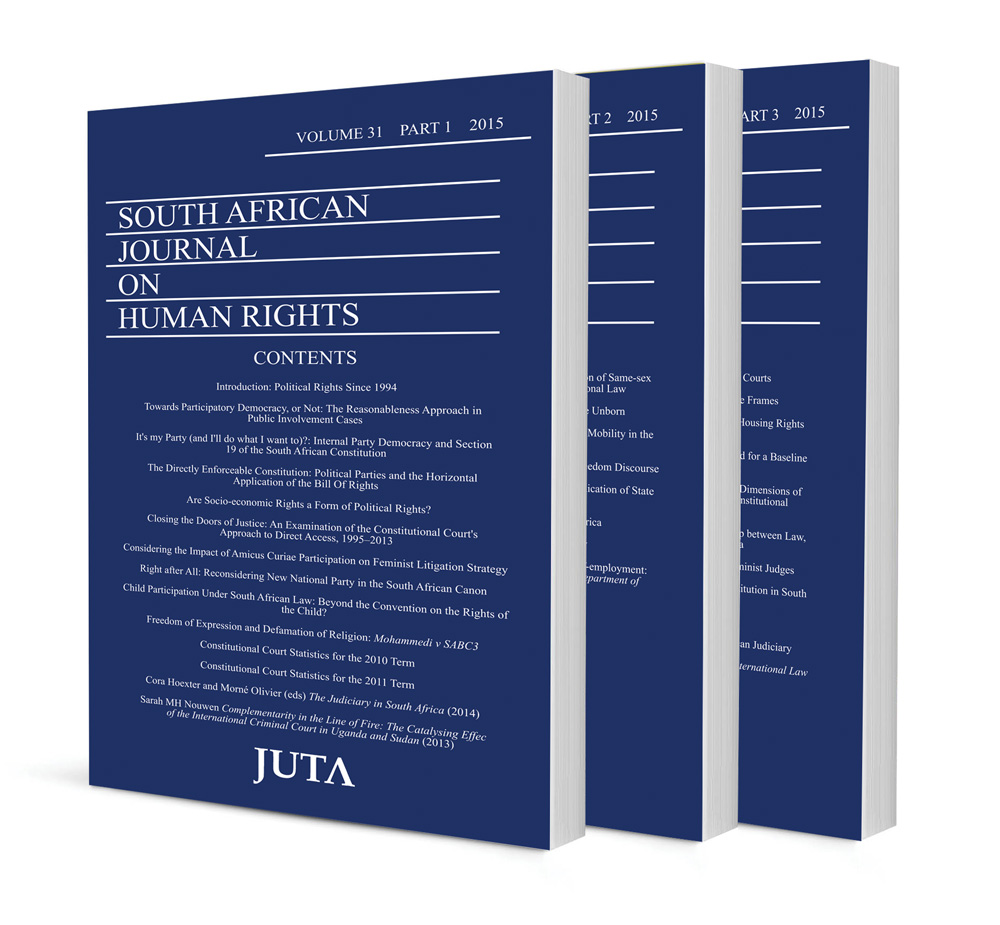 South African Journal on Human Rights
Meyersfeld, B (Managing Editor)
ISSN: 1996-2126
Year: 2011 – 2015
Published: Tri-annually
Accreditation(s):
About this publication
The SAJHR provides a forum for the expression of views on human rights issues. Consisting of articles, cases and comments on human rights, the SAJHR is intended primarily for lawyers and academics. This online resource contains issues from 2000 to 2015, and is not updated.
Authors: Dennis Davis
Source: South African Journal on Human Rights, pp 667 – 672 (2015 I3)
read more