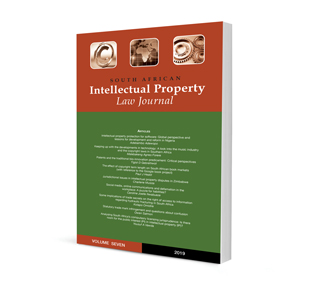 Ownership of intellectual property rights: Did Vodacom 'sell' its rights in Makate v Vodacom?
Author Malebakeng Agnes Forere
ISSN: 2521-2591
Affiliations: Associate Professor in Law, University of the Witwatersrand
Source: South African Intellectual Property Law Journal, 2021, p. 18 – 34
https://doi.org/10.47348/SAIPL/v9/a2
Abstract
The case between Mr Makate and Vodacom, which was decided by the highest court in the land — the Constitutional Court, raises interesting intellectual property questions; yet it was argued and decided on as a purely contractual matter. Specifically, Vodacom was found to have been in breach of an agreement to reward a former employee who conceived an idea that led to the development of a product known as 'Please Call Me' while still employed by Vodacom. In the main, the dispute is now about fair compensation payable to Mr Makate. It is argued herein that the determination of fair compensation is predicated on the determination of ownership of the 'Please Call Me' product. This paper finds that ownership of the product in question vests in Vodacom in accordance with the Copyright Act and the Patents Act, even though the product was never patented, which, in turn, makes compensation to Mr Makate even less determinable. Accordingly, it is argued herein that any determination of compensation must be based on how the industry, in general, and Vodacom, in particular, has rewarded its employees who have conceived workable ideas in the past. Thus, compensation cannot be based on market value.