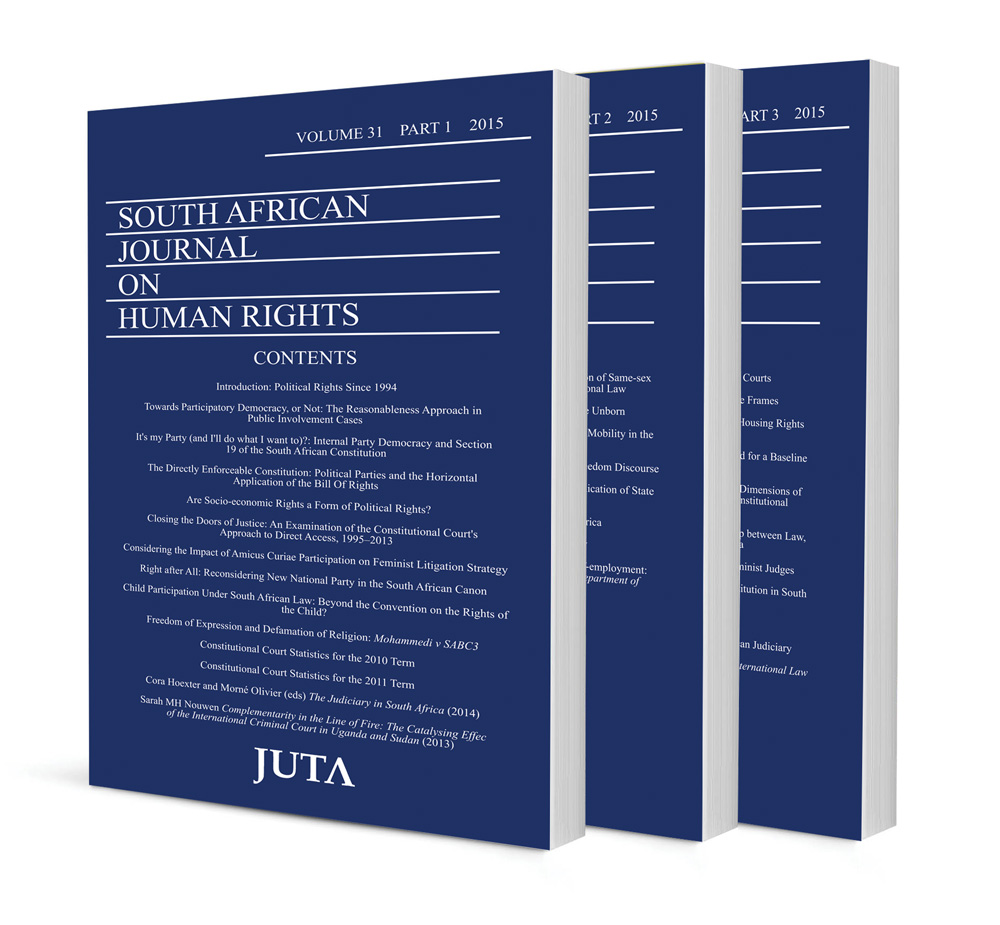 Meaningful engagement: Proceduralising socio-economic rights further or infusing administrative law with substance?
Authors Shanelle van der Berg
ISSN: 1996-2126
Affiliations: LLD candidate, member of the Socio-Economic Rights and Administrative Justice Research Project (SERAJ) Stellenbosch University Law Faculty
Source: South African Journal on Human Rights, Volume 29 Issue 2, 2013, p. 376 – 398
Abstract
This article focuses on a point of interaction between socio-economic rights and administrative justice, namely meaningful engagement. Meaningful engagement has developed into both a requirement for a reasonable government policy in socio-economic rights cases as well as a remedy where inadequate engagement occurred prior to litigation. It has been alternately praised as an innovative remedy and criticised as a further proceduralisation of socio-economic rights adjudication. However, in cases where socio-economic rights and administrative law overlap, the value of meaningful engagement may lie in recognising it as potentially infusing administrative justice's requirement for procedural fairness with normative substance rather than as a further watering down or proceduralisation of socio-economic rights jurisprudence. For the benefits of such a conceptualisation to be exploited, courts must display a greater willingness to recognise and develop the important link that exists between administrative justice and the realisation of socio-economic rights in many cases.