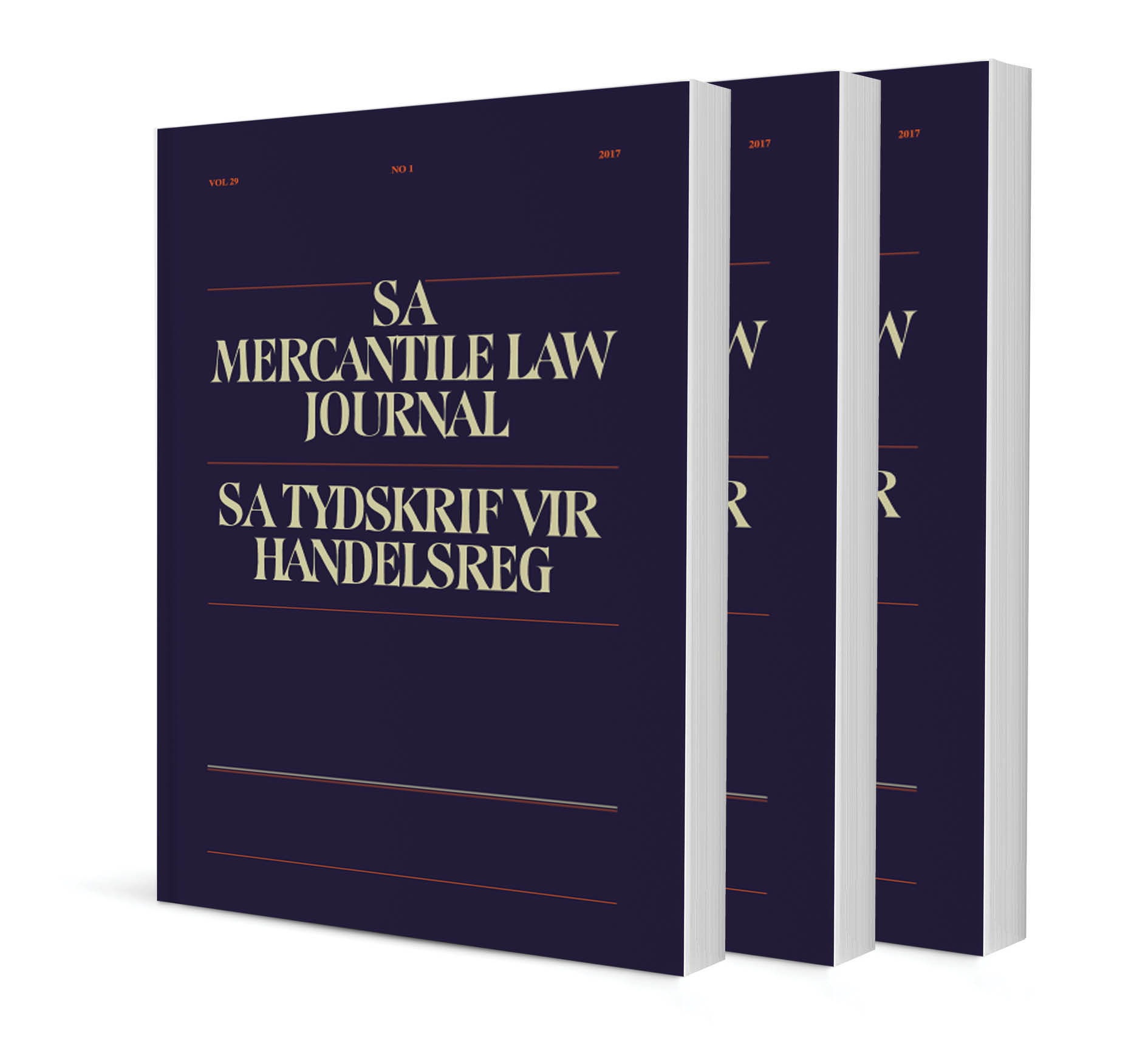 Limitation of liability in private security contracts: national interest or private contractual engagement?
Author Michele Van Eck
ISSN: 1996-2185
Affiliations: BCom (Law) (RAU) LLB LLM (UJ) LLD (Pret), Lecturer, Faculty of Law, University of Johannesburg.
Source: South African Mercantile Law Journal, Volume 31 Issue 2, 2019, p. 321 – 340
Abstract
Private security providers occupy a unique position in South African society with various formalities and requirements regulating the normal operation of the sector. These include, in addition to the Constitution of the Republic of South Africa, 1996, the Private Security Industry Regulation Act (the Act), the Code of Conduct issued under the Act, and the Private Security Industry Regulatory Authority. But private security providers also offer their services on a contractual basis which raises the question whether, and if so to what extent, private security providers may exclude or limit their liability in the provision of security services contractually.
The article examines whether exemption clauses in private security contracts counter or compliment the aims the Act sets out to achieve. It further considers whether exemption clauses in security contracts can survive the scrutiny of public policy. In considering the relevant provisions in the context of legislative requirements, public policy, and adherence to the objectives of the Act, a clear model emerges as to the type of contractual provisions that would contribute to validity in the exclusion, limitation, and allocation of liability in private security contracts.