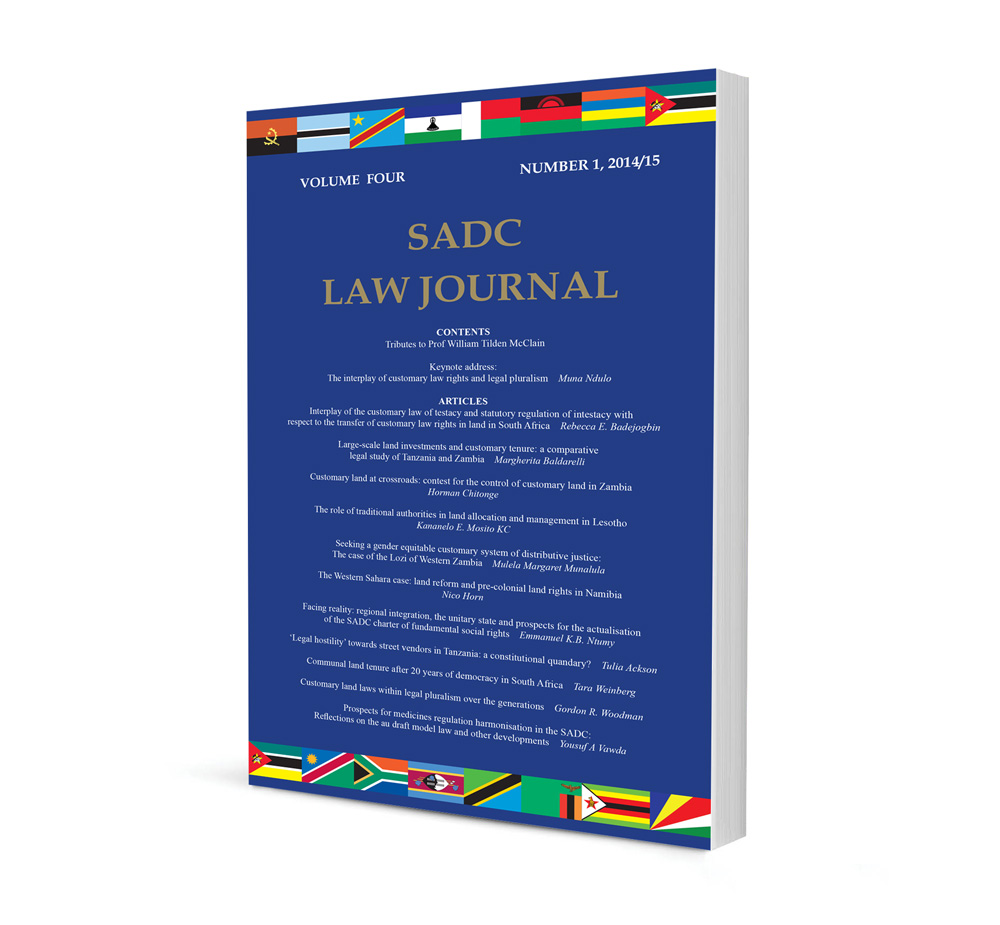 Legal hostility towards street vendors in Tanzania: A constitutional quandary?
Authors Tulia Ackson
ISSN: 2026-8556
Affiliations: Senior Lecturer and Associate Dean, School of Law University of Dar es Salaam
Source: SADC Law Journal, The, 2014/15, p. 144 – 163
Abstract
Although the Constitution of the United Republic of Tanzania, 1977, categorically provides for the right to own property, this right is a distant reality in respect of one unique social group. An already politically, economically and socially marginalised group, street vendors find themselves on the wrong side of the law too often with fairly harsh consequences. These include evictions from their working stations often without sufficient notice, confiscation of goods, arrests, fines and imprisonment. If it is indeed true, that the Constitution guarantees the right to own property, how and why are street vendors seemingly beyond the horizon of the legal protection openly enjoyed by other sections of the community? This article identifies and examines the pertinent laws at the heart of this 'legal hostility' towards street vendors, but also offers suggestions how this situation may be reversed. It is argued that if Tanzania's Development Vision 2025 and the Millennium Development Goal (MDG) No. 1 are to be realised, a conducive, legally articulated working environment for street vendors is an absolute, inescapable requirement.