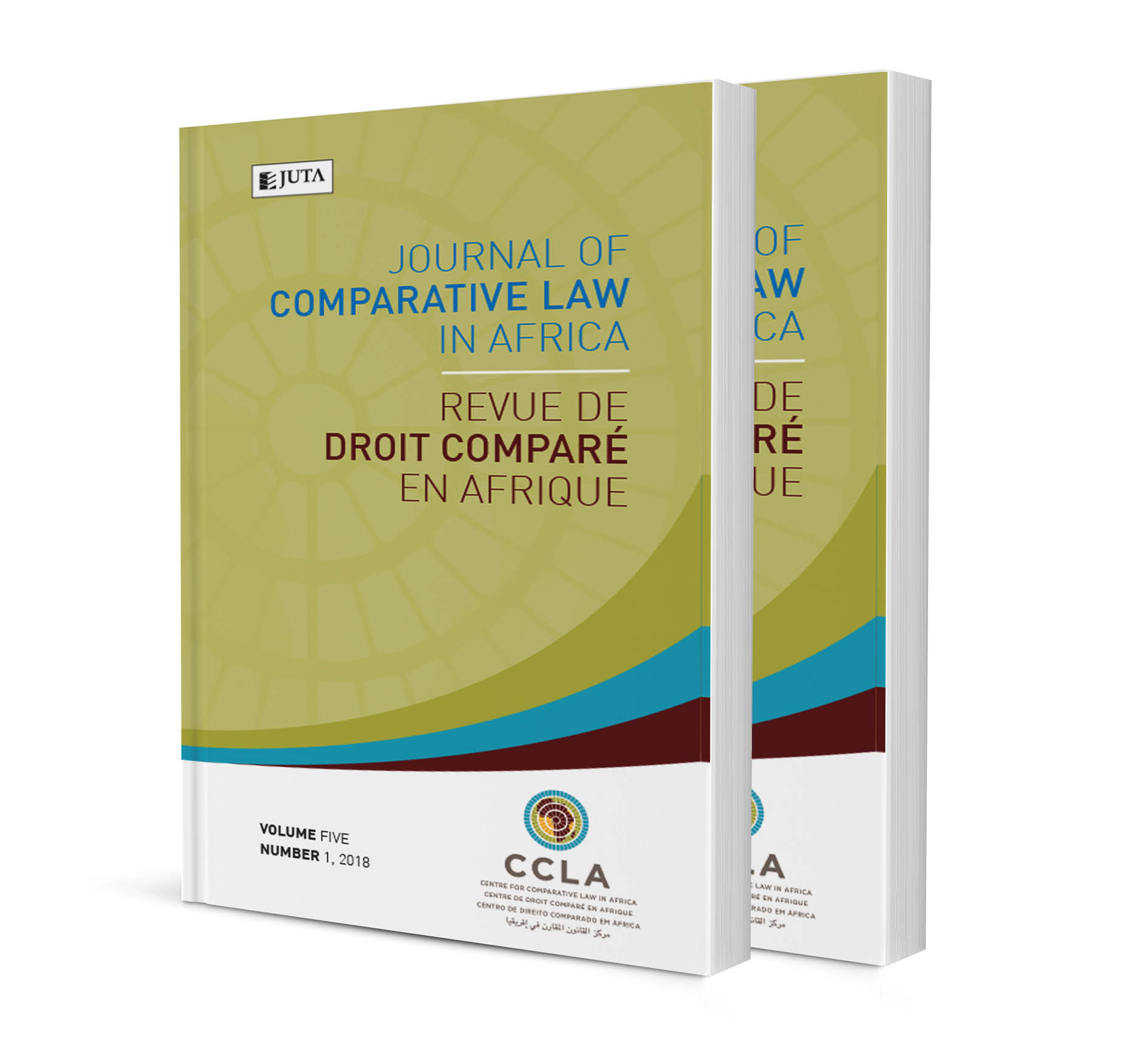 Le Processus D'uniformisation du Droit des Affaires Dans un Contexte de Pluralisme Juridique: Le Bijuridisme Camerounais et L'ohada
Authors Ibrahim Abdouraoufi
ISSN: 2521-2605
Affiliations: Docteur en Droit, Avocat au Barreau de Lyon, Cabinet de Foresta Avocats
Source: Journal of Comparative Law in Africa, Volume 2 Issue 2, p. 64 – 74
Abstract
More than 20 years after the signing of the OHADA Treaty, various events were organised in several countries to celebrate two decades of existence – events where the development of OHADA was evaluated and the future objectives set. As part of these celebrations, it is important not to evade one of the feats of OHADA, namely to enforce a uniform law of a civil law essence within a diverse area that includes civil law systems and common law countries.
It is necessary to recall that the OHADA acronym refers both to the international organisation for the harmonisation of business law in Africa, as well as the business law itself, derived from this organisation.
The structure of OHADA involves several organs: a body in charge of proposing the general policy; a deliberative body; an executive body; a judicial body; and an educational institution.
The judicial body, the Common Court of Justice and Arbitration, has a double aspect. It is a supranational Supreme Court as well as a permanent arbitral institution.
The adoption of the OHADA Uniform Acts is made through a simple process that does not involve national parliaments. This legislation covers the area of business law as widely understood and is of direct and immediate application in all the Member States, such as the European Regulations. It covers a wide area, including commercial law, company law and economic interest groups, securities law, simplified credit recovery procedures and measures of execution, bankruptcy law, arbitration law, accounting law, and the law of carriage of goods by road. Several Uniform Acts projects are under preparation and focus on consumer contracts, labour law, contract law, evidence, etc.
The OHADA includes 17 countries with at least three affinities:
They are all countries with a civil law tradition.
They are all, essentially, French-speaking countries.
They are all, to a large extent, countries belonging to what is called the 'franc zone'.
Among the member countries of OHADA, Cameroon is characterised by having two official languages, French and English, and applying two legal systems, civil law and common law. This area of common law that is Anglophone Cameroon is hardly visible, but nevertheless a reality or a foreign element within OHADA.
But then, has this really been taken into consideration in the production of OHADA laws? What impact does this element of diversity have on the implementation of the OHADA laws? It is these questions in particular that this article tries to answer.
In fact, if OHADA achieved a certain unification of the two entities of the Cameroonian bijuralism by the assimilation of the common law, questions remain regarding its real applicability.