Juta's Insurance Law Bulletin
Editorial Board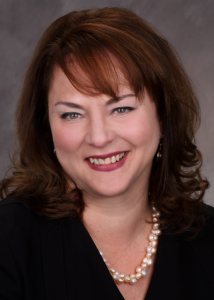 Professor Daleen Millard
Editor
Daleen Millard obtained the LLD degree from the University of Johannesburg in 2005/06. She also obtained the degrees BIur, LLB and LLM from the University of Pretoria and a diploma in Insolvency Law from the Association of Insolvency Law Practitioners.
Daleen started her academic career with Vista University, Mamelodi and was then appointed as senior lecturer in the Department of Mercantile Law, University of Pretoria. She is currently employed as a professor of law in the Department of Private Law,  University of Johannesburg and she specialises in Law of Delict, Law of Damages and Insurance Law. She lectures Law of Delict to LLB students and Interpretation of Contracts to LLM students. She had practised as an advocate and had been a full member of the Pretoria Society of Advocates and when time permits, she drafts legal opinions.
She has presented papers at several national and international conferences. She is the author and co-author of various national and international articles in accredited journals. She is a member of the International Insurance Law Association.
She is the author of the student text Modern Insurance Law in South Africa (Juta, Cape Town) and the co-author of The FAIS Act Explained (LexisNexis Butterworths, Durban) with Wendy Hattingh. She is also the co-author of the South African Chapter on Insurance Law in the International Encyclopaedia of laws with Birgit Kuschke. She was recently awarded the prize for the best contribution in the Journal for Contemporary Roman-Dutch Law for 2014 for her aticle entitled: "Through the looking glass: Fairness in insurance contracts – A caucus race?" by the Vereniging Hugo de Groot.
Daleen's industry engagement is evident from her membership of the editorial board of the Insurance Institute of South Africa. She is the editor of Juta's Insurance Law Bulletin (a quarterly publication) and she writes the contribution on insurance law in Juta's Quarterly Review. She is the convenor of the annual Forum for Medicine and the Law.