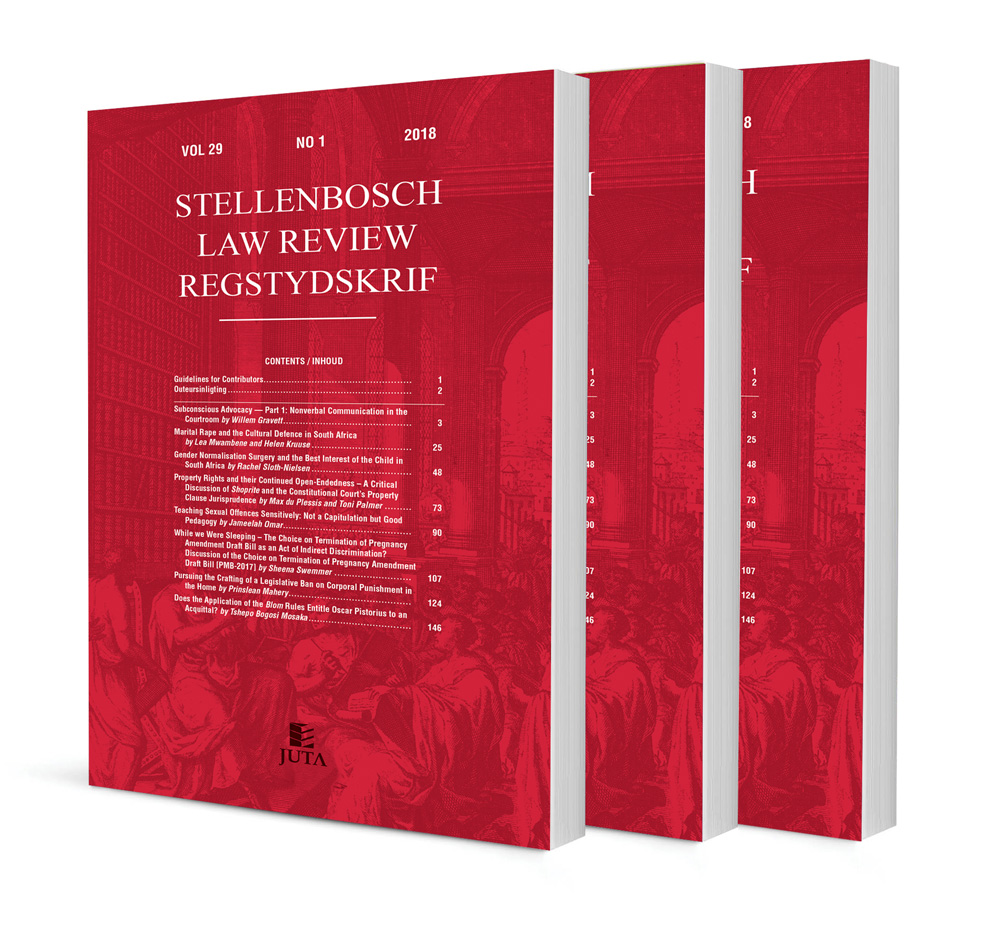 In Chronic Exile: Rethinking the Legal Regime for Refugees in Protracted Refugee Situations
Author Fatima Khan
ISSN: 1996-2193
Affiliations: BA HDE LLB LLM PhD (UCT), Associate Professor of Law and Director of the Refugee Rights Unit, University of Cape Town
Source: Stellenbosch Law Review, Volume 30 Issue 2, 2019, p. 186 – 211
Abstract
Millions of refugees worldwide are living in protracted situations with no end in sight. This is the situation even though refugeehood was never envisaged to be a long-lasting or permanent status. On the contrary, it was always meant to be of a temporary nature. In reality however, this status may be indefinite, and the perpetual refugee status of most of the world's refugees today provides clear evidence thereof.
This article seeks to rethink the legal regime for refugees in protracted situations. In part one it reviews the supposed temporary nature of refugeehood and considers whether the drafters of international and refugee law anticipated protracted refugee situations. Part two provides a historical and global overview of protracted situations, explores key issues that lead to chronic exile and examines why current approaches have been insufficient. Part three then offers possible solutions by calling for a focus on responsibility-sharing, as outlined in the Global Compact on Refugees.
These proposed solutions seek to address the issues caused by a lack of political will, as demonstrated through case studies. Temporary refugee status deprives refugees of certain civil and political rights necessary for meaningful integration into their host state.
Protracted refugee situations further put people at risk of statelessness. In order to avoid continuous human rights violations, it is vital to explore durable solutions. This article postulates that the Global Compact on Refugees provides a viable solution to protracted refugee situations on the African continent. Responsibility-sharing between states and other global actors can support under-resourced host states and tackle the lack of political will that seems to prevent successful refugee integration.