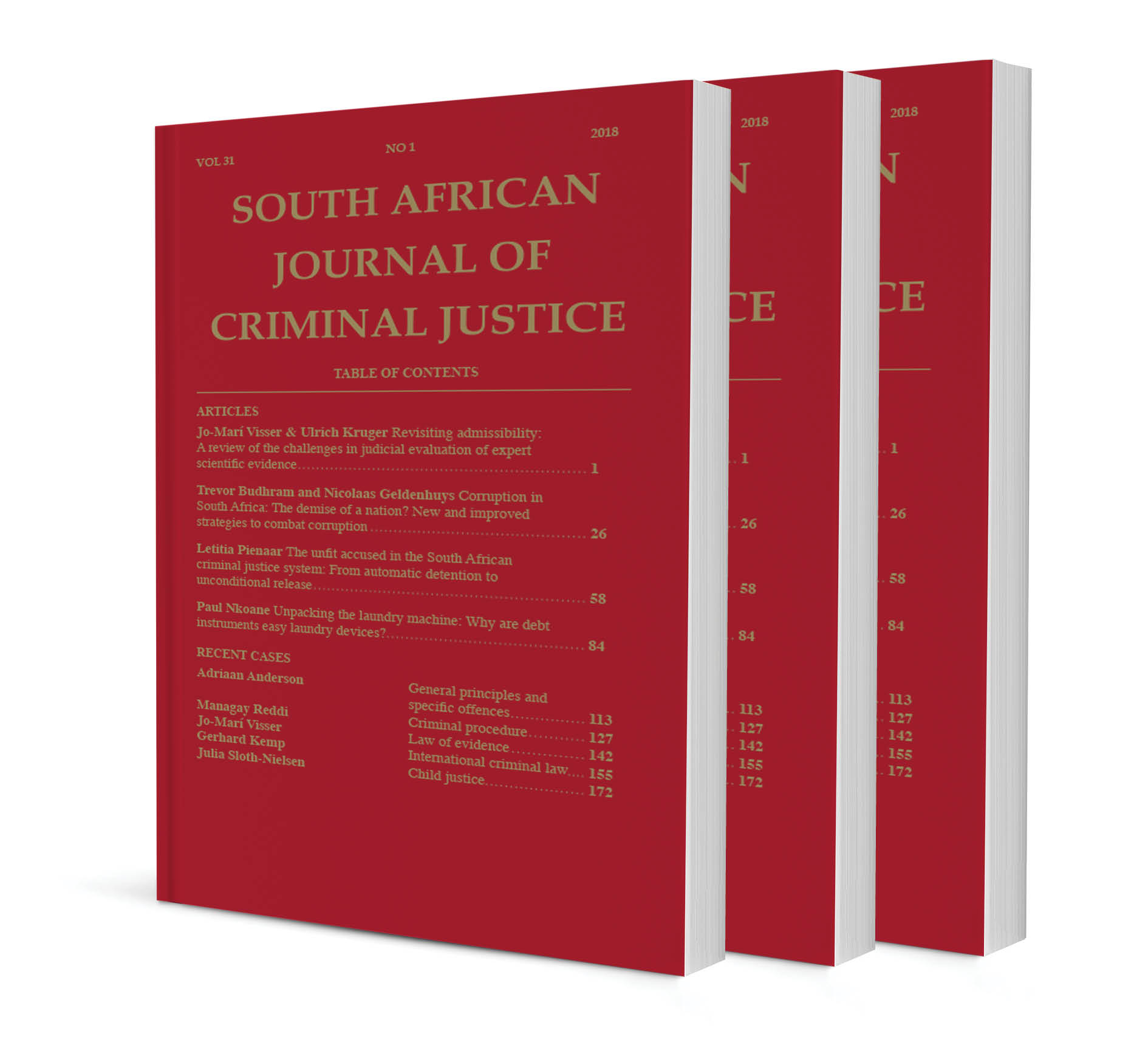 Immunity before the International Criminal Court: Has the Appeals Chamber decision in the Jordan appeal brought finality?
Author Linda Mushoriwa
ISSN: 1996-2118
Affiliations: LLB (University of Zimbabwe) LLM (UNISA) PhD (UKZN). Post-doctoral research fellow (South African Research Chair in International Law, Faculty of Law, University of Johannesburg)
Source: South African Journal of Criminal Justice, Volume 33 Issue 2, p. 402 – 424
Abstract
On 6 May 2019, the Appeals Chamber of the International Criminal Court (ICC or 'the Court') rendered a decision in an appeal lodged by Jordan in March 2018; against a decision of non-cooperation rendered by the Court's Pre-Trial Chamber (PTC) II in December 2017. PTC II had ruled that Jordan breached its obligation to cooperate with the court by failing to arrest and surrender the then Sudanese President Omar Al-Bashir pursuant to two warrants of arrests issued against him by the court in 2009 and 2010. Al-Bashir had visited Jordan in March 2017 to attend an Arab League meeting. The indictment of Al-Bashir by the court whilst he was still the head of state of Sudan ignited debate regarding his immunity from arrest and surrender by states in cooperation with the court, as Sudan is not a state party to the Rome Statute of the International Criminal Court (Rome Statute). This article examines the Appeals Chamber's decision on the customary international law status of head-of-state immunity, the relationship between art 27(2) and art 98(1) of the Rome Statute and the effect of Security Council Resolution 1593 (2005); and assesses whether or not the decision has helped to clarify the contentious issue of head-of-state immunity before the court.