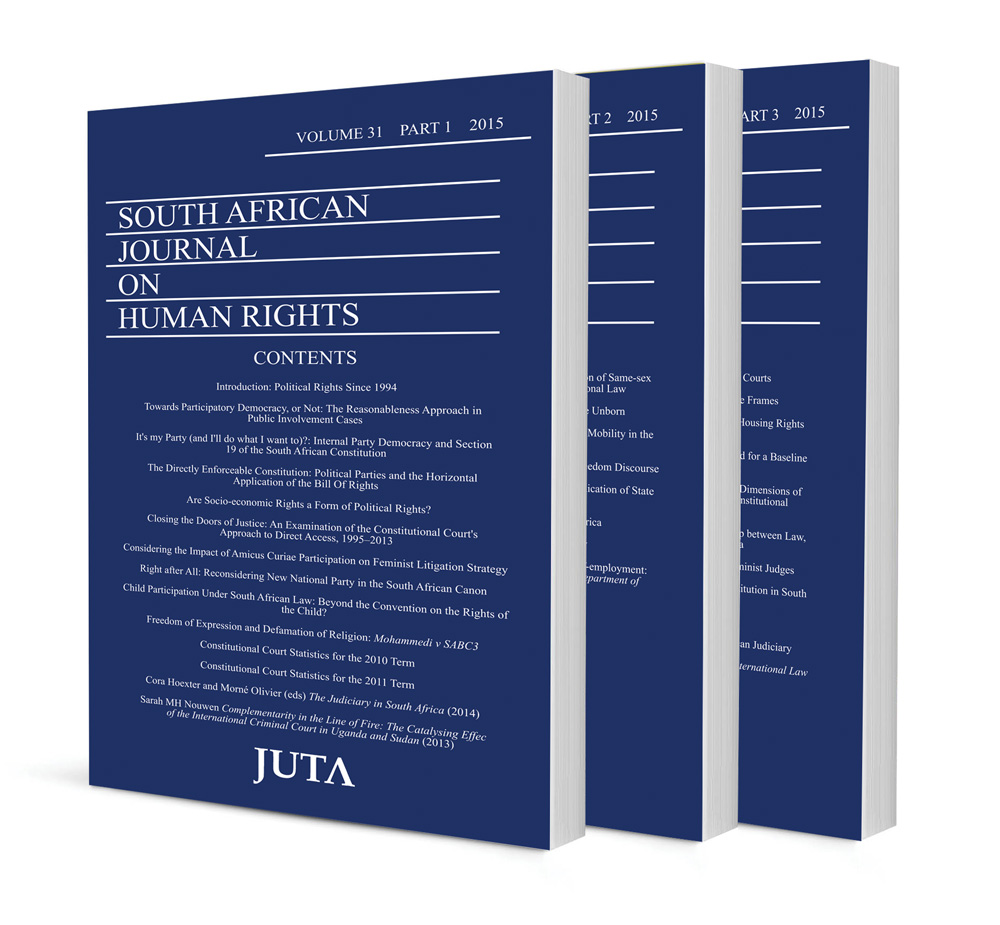 From the grave to the cradle: The possibility of post-mortem gamete retrieval and reproduction in South Africa?
Authors Helen Kruuse
ISSN: 1996-2126
Affiliations: Senior Lecturer, Faculty of Law, Rhodes University
Source: South African Journal on Human Rights, Volume 28 Issue 3, 2012, p. 532 – 552
Abstract
The development of reproductive technologies in the last century, such as effective contraceptive methods, artificial insemination, pre-implantation genetic diagnosis, amongst others, has fundamentally reshaped traditional concepts of reproduction parenthood and has raised practical and ethical concerns. This article describes one such development, namely, post-mortem gamete retrieval (PMGR) for the purposes of posthumous reproduction. In exploring the particular concerns arising from this technology, I argue that South Africa lacks a coherent, considered approach to the issue. In considering models adopted in overseas jurisdictions, and the various bases for the legalisation of such a procedure, I adopt an interest theory of rights to argue for restricted access to such a technology in suitable circumstances.