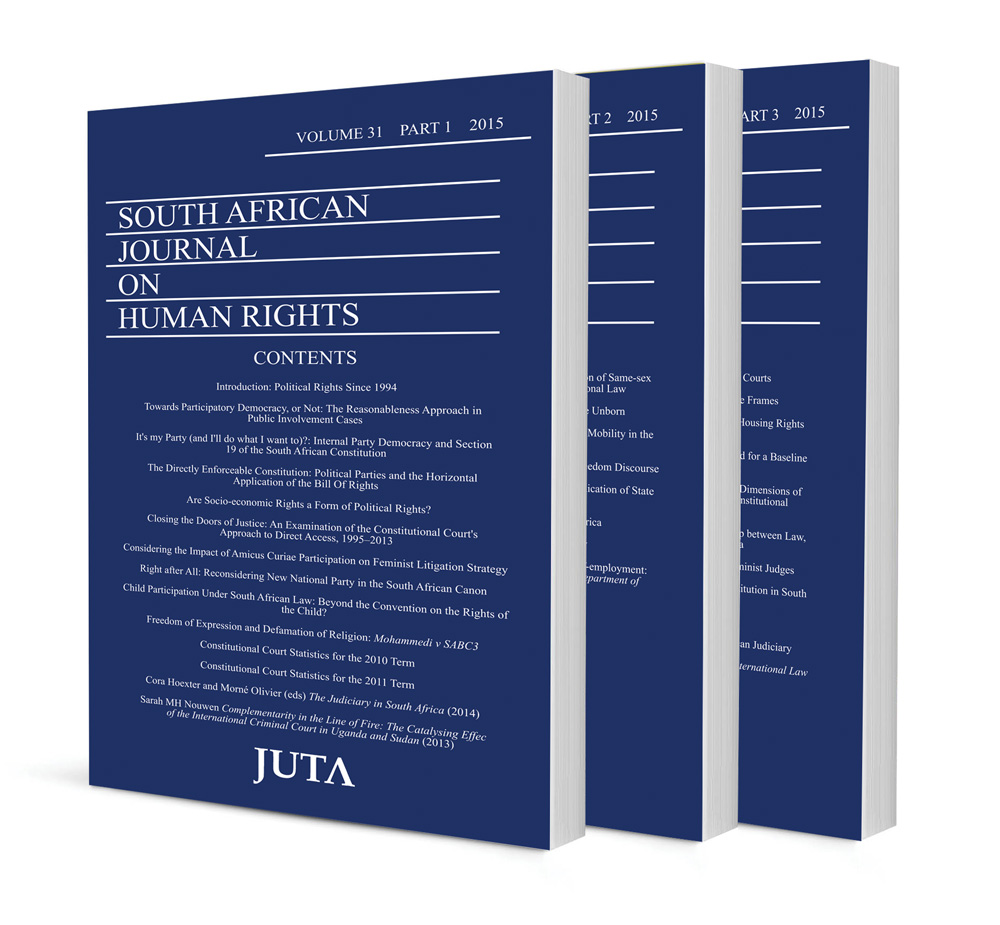 Feasibility constraints and human rights: Does 'ought' imply 'can'?
Authors Nick Ferreira
ISSN: 1996-2126
Affiliations: Research Fellow, University of the Witwatersrand Centre for Ethics
Source: South African Journal on Human Rights, Volume 28 Issue 3, 2012, p. 483 – 505
Abstract
Most theorists of human rights believe that human rights are subject to a feasibility constraint. But they tend not to say much about what such a constraint means, or its consequences for a theory of human rights. This lack of clarity has allowed feasibility to become a rhetorical weapon in the hands of conservatives who oppose egalitarian conceptions of human rights. I analyse the concept of a feasibility constraint and argue that a strict feasibility constraint over theories of human rights is not justified. Arguments against egalitarian conceptions of human rights that depend on such a feasibility constraint are therefore flawed.