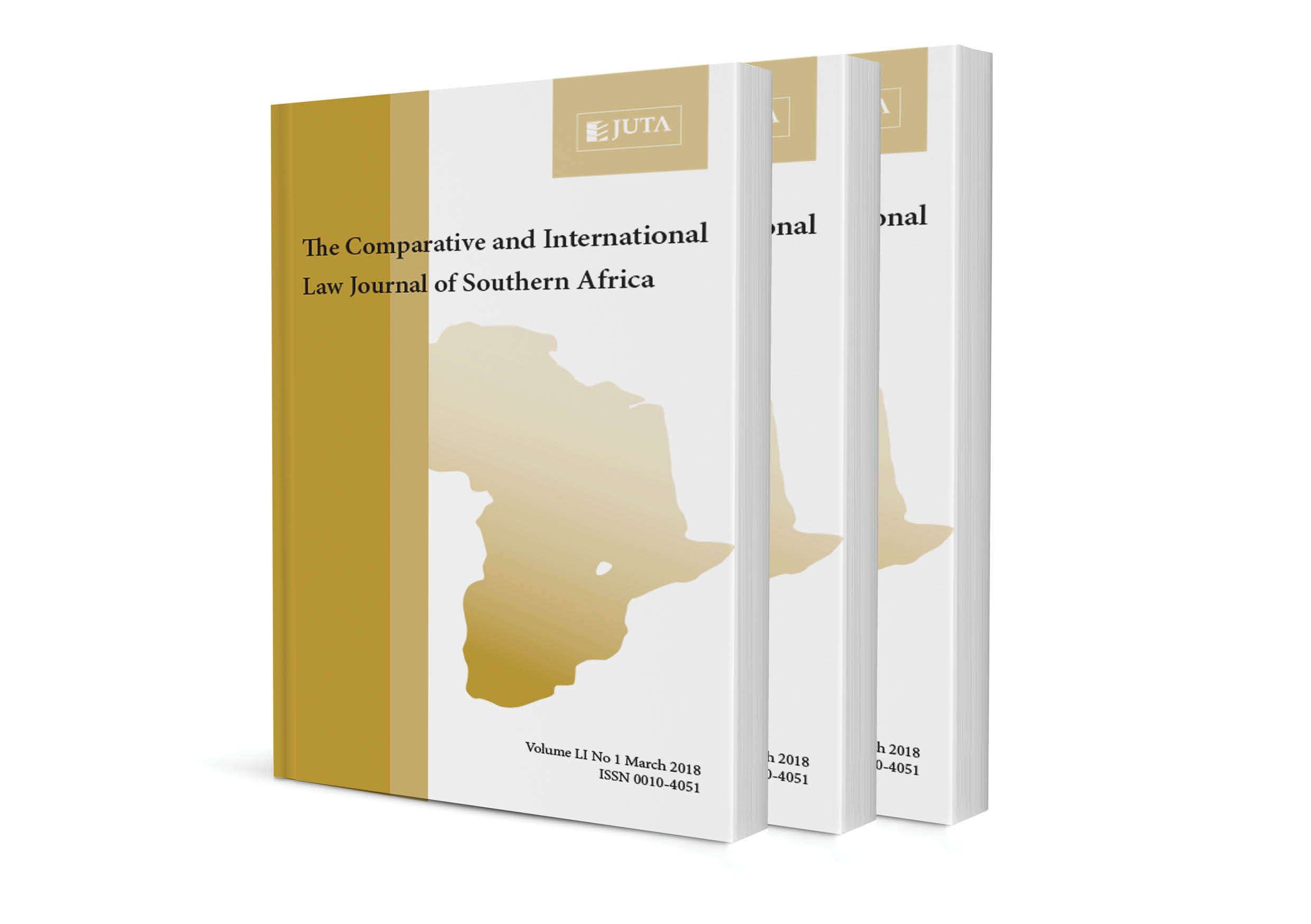 Exploring the Effectiveness of the Rights-Based Approach to Environmental Governance in Cameroon: What Could be Learned from South Africa?
Author Jean-Claude N Ashukem
ISSN: 2522-3062
Affiliations: LLD (NWU), LLM (NWU) Maitrise en Droit (Yaoundé), Licence en Droit (Yaoundé).
Source: Comparative and International Law Journal of Southern Africa, The, Volume 51 Issue 1, p. 42 – 74
Abstract
The responsibility of citizens to protect their environment goes beyond mere obligations, and extends to providing and enabling access to relevant environmental information through which they can be informed of the impact of activities on their environmental rights. It also involves the creation of mechanisms for inclusion, openness, and participation where citizens would be involved in processes leading to the protection of their environmental rights. The Constitution of the Republic of Cameroon, 1996, expressly recognises the right of everyone to a healthy environment. However, the Constitution and Law No 96/12 on Environmental Management impose the duty on citizens and not on the state to protect the environment. While provisions on the right to access to information and public participation exist in Cameroon's legal framework, in practice people do not have access to relevant environmental information and are not given a chance to be involved and to participate fully in environmental decision-making processes. In this light, Cameroon's legal framework appears inadequate and ineffective, and falls short of ensuring and enhancing environmental governance, when analysed through a rights-based lens. This inadequacy has precluded concerned citizens from exercising their right to a healthy environment. It is a hindrance to the advancement of the country's environmental governance paradigm and could remain so if not properly and urgently addressed. The author compares the Cameroonian experience to the South African experience in order to draw lessons that Cameroon can benefit from. This is necessary because the legal framework in South Africa is more effective than that of Cameroon.