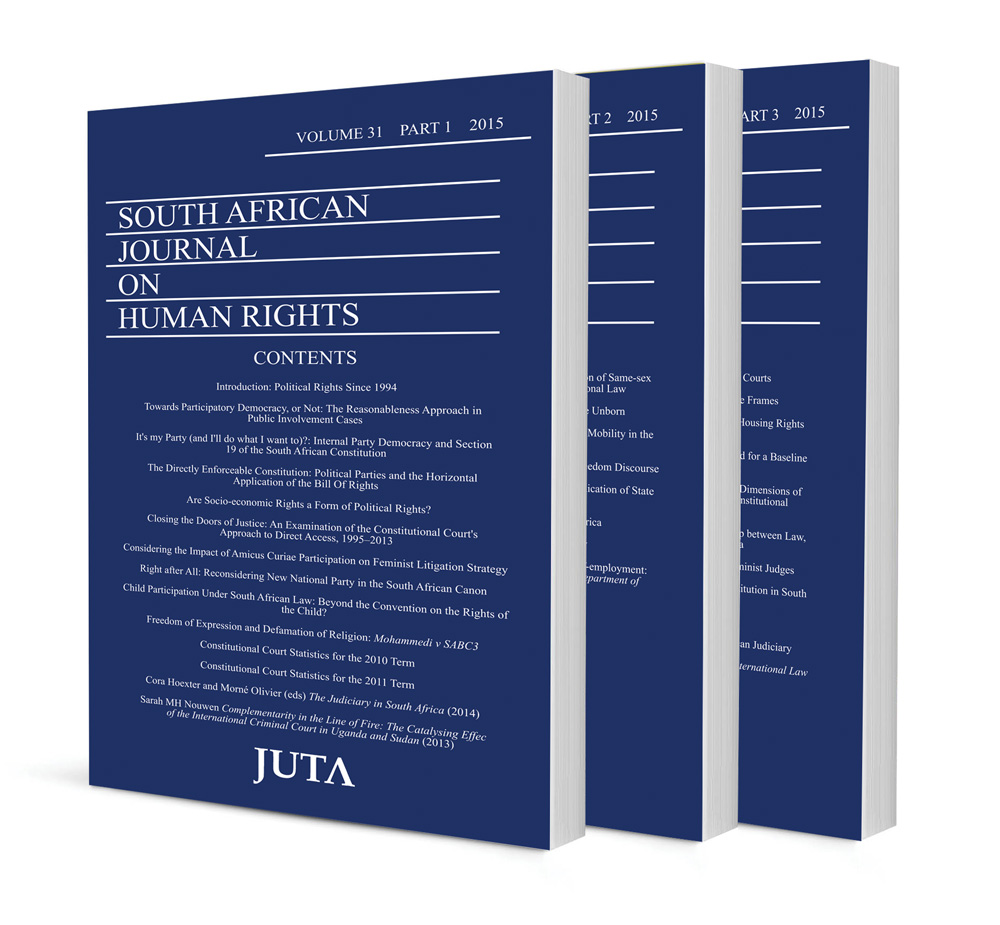 Domestic violence and gendered socio-economic rights: An agenda for research and activism?
Authors Elsje Bonthuys
ISSN: 1996-2126
Affiliations: Professor of Law, University of the Witwatersrand
Source: South African Journal on Human Rights, Volume 30 Issue 1, 2014, p. 111 – 133
Abstract
In South Africa, as elsewhere, intimate partner violence is legally addressed through a specific statute, the Domestic Violence Act. Although this legislation is progressive in recognising the socio-economic antecedents to and consequences of gendered violence, the implementation of the Act has been particularly ineffective in this area. Moreover, courts tend to assume that intimate partner violence would have been adequately dealt with in terms of the Act and thus to ignore its impact on other legal issues. This restricts the development of legal remedies for violence in other areas of the law, even as the remedies available under the Domestic Violence Act fail to be implemented. The South African Constitution is progressive in its commitment to gender equality, and also includes a wide range of socio-economic rights. Drawing on international literature, this article will focus on some of the socio-economic rights of the survivors of violence, such as rights to housing and employment, social security and health in order to shift the current paradigms of intimate partner violence, focused primarily on gender. It argues that such a shift can lead to a range of new remedies for survivors of gendered violence, whilst simultaneously strengthening the argument for improved implementation of the socio-economic elements already contained in the Act.