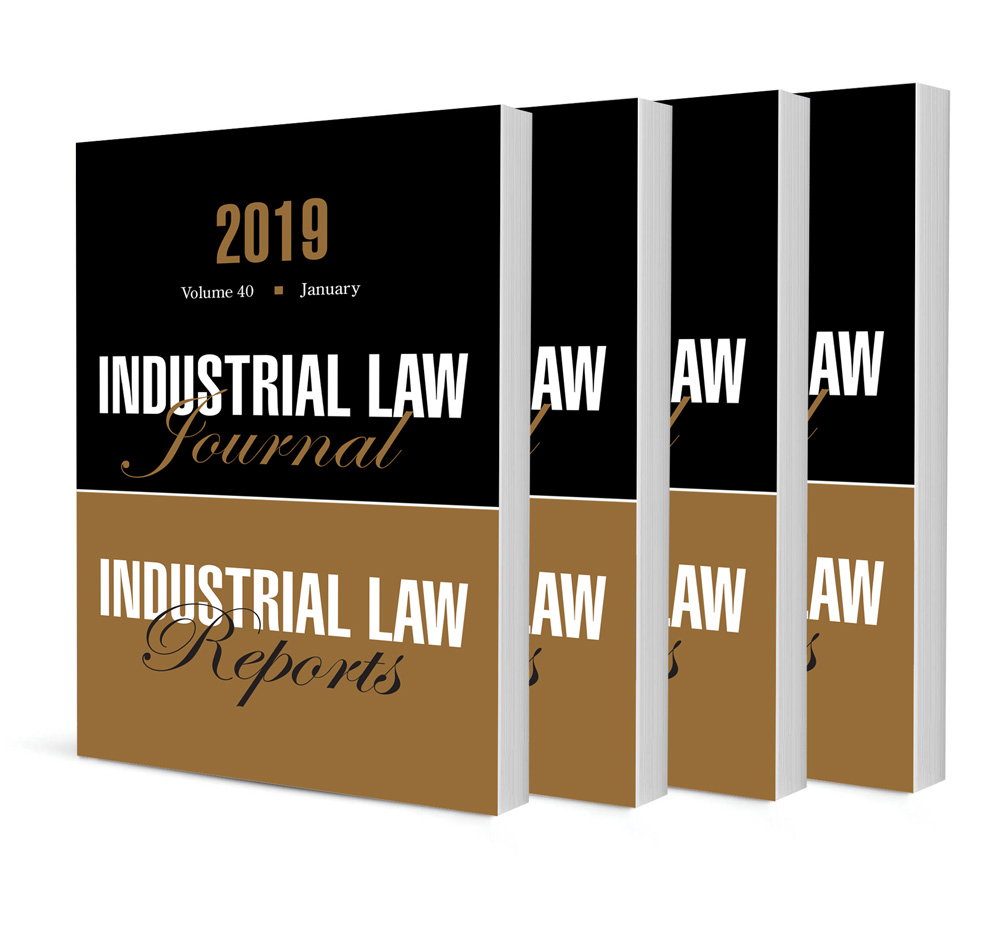 Does South African labour legislation provide adequate protection for mental illness in the workplace?
Authors L Nxumalo
ISSN: 2413-9874
Affiliations: Attorney
Source: Industrial Law Journal, Volume 39 Issue 3, 2018, p. 1436 – 1452
Abstract
Managing mental illness is one of the challenges encountered by employers in the workplace. As mental illness is unique in nature being largely an invisible disability, employees with such illness, unlike those with visible disabilities, are often not recognised as requiring reasonable accommodation. The critical question is whether South African labour legislation provides adequate protection for employees with mental illness. If not, how are employers managing such employees? This article contends that while disability is generally covered in labour legislation, such legislation does not provide adequate mechanisms for managing mental illness and other disabilities in the workplace, even though the Constitution recognises the need to achieve substantive equality and human dignity for all people with disabilities. Furthermore, arising from the legislative framework, there is an ongoing misperception that disability and incapacity are equivalent concepts, thus disadvantaging employees with mental illness. This article advocates the introduction of specific disability legislation, inclusive of an adequate focus on mental illness. It further recommends specialised training on mental illness for management and the use of specialist psychologists to assist in addressing such illness. Finally, it encourages employers to create a positive working environment with a culture fully inclusive of employees with mental illness.