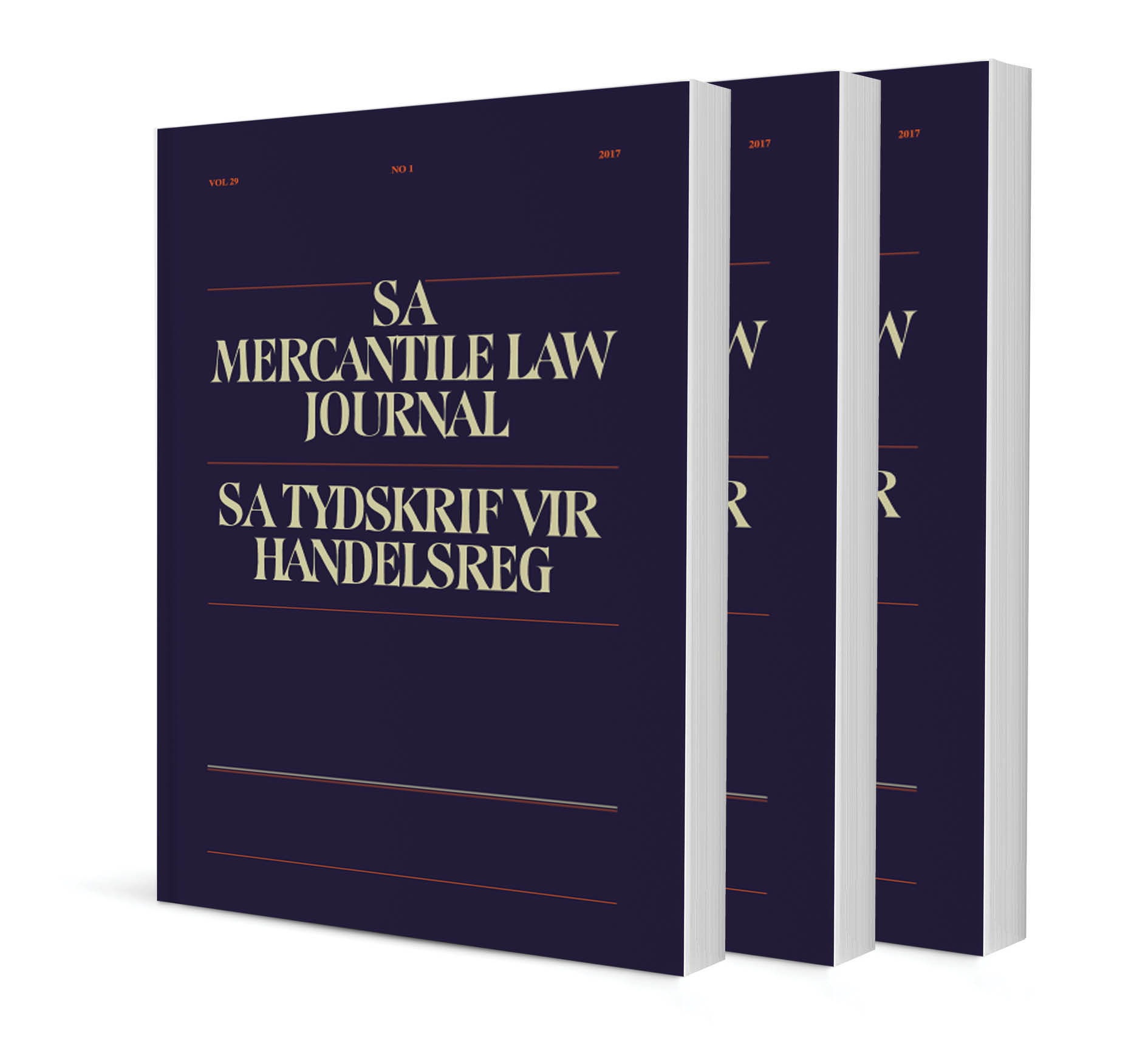 Do business rescue proceedings affect the liability of sureties of the company?
Author Simphiwe P Phungula
ISSN: 1996-2185
Affiliations: Lecturer, School of Law, University of KwaZulu-Natal, LLB LLM (UKZN)
Source: South African Mercantile Law Journal, Volume 31 Issue 1, 2019, p. 129 – 144
Abstract
This article deals with the legal position of sureties of a company that has commenced business rescue. It analyses how sections 133 and 154 of the Companies Act apply to debts incurred by the company and whether these sections extend to sureties by examining how the courts interpret sections 133 and 154 in relation to the liability of sureties for the debts of the company. It starts by explaining the general legal principles governing suretyship, and then addresses sections 133 and 154 and their impact on the sureties of a company undergoing business rescue.