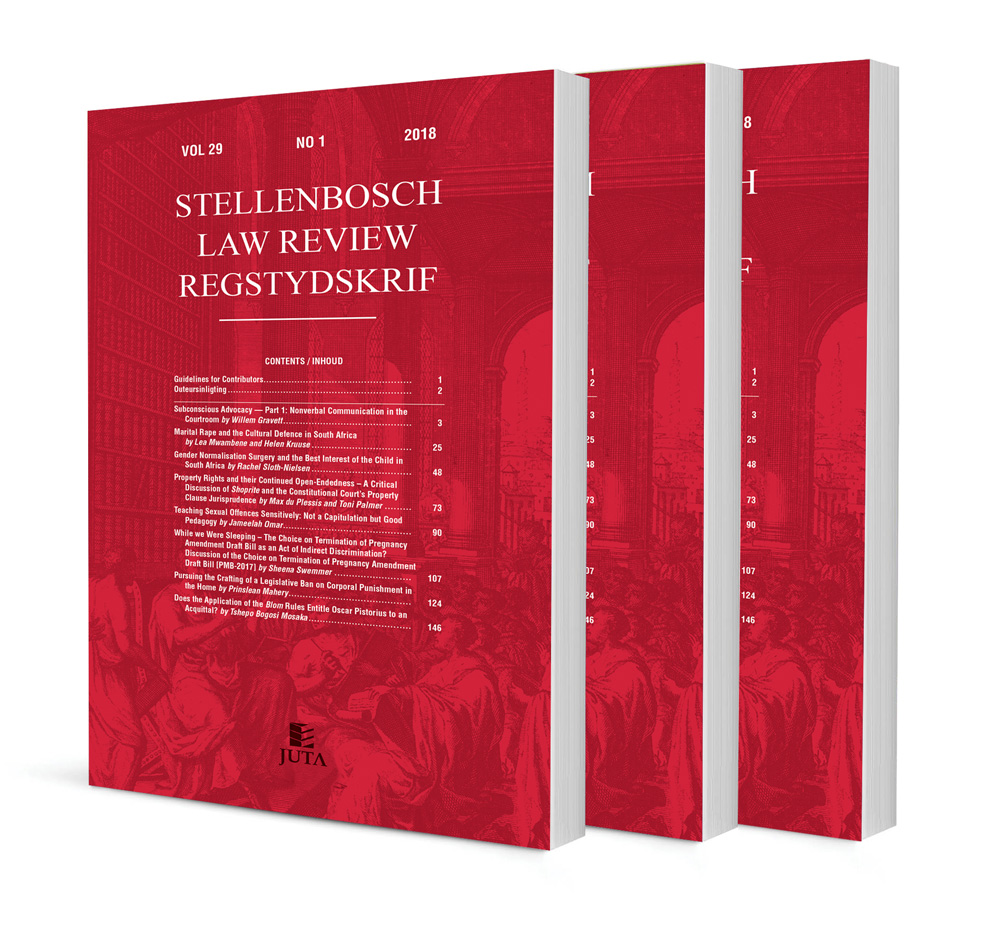 Citizenship by Naturalisation: Are Regulations 3(2)(b) and (c) to the South African Citizenship Act 88 of 1985 Invalid?
Author: Fareed Moosa
ISSN: 1996-2193
Affiliations: BProc (UWC), LLB (UWC), LLM (UCT), LLD (UWC), Professor and Head of Department: Mercantile and Labour Law, University of the Western Cape
Source: Stellenbosch Law Review, Volume 32 Issue 1, 2021, p. 71 – 92
https://doi.org/10.47348/SLR/v32/i1a4
Abstract
This article argues that regulation 3(2)(b), read with regulation 3(2)(c), issued pursuant to section 23(f) of the South African Citizenship Act 88 of 1995 ("1995 Act"), is invalid and ought to be set aside on judicial review. It is argued that they are inconsistent with sections 5(1)(c), (2), (5) and (9)(a) of the 1995 Act. This article shows that, whereas regulation 3(2)(b) requires a foreigner seeking citizenship to be physically present in South Africa and not be absent from the Republic for more than 90 days in each of the five years preceding the date of application for citizenship, no such physical presence requirement is contained in section 5(1)(c), or in section 5 of the 1995 Act in general, if read holistically. Section 5(1)(c) merely requires that an aspirant citizen be ordinarily resident in South Africa for five continuous years immediately preceding the lodgement of an application for citizenship. In the context of section 5(1)(c), the term "ordinarily resident" is interpreted as not requiring a physical presence in South Africa for any period of time during a calendar year. Rather, it merely requires that a foreigner must have sufficiently strong ties to South Africa to support a finding that his real home is there. Therefore, it is hypothesised that the Minister of Home Affairs acted ultra vires the 1995 Act when he issued regulations 3(2)(b) and (c).