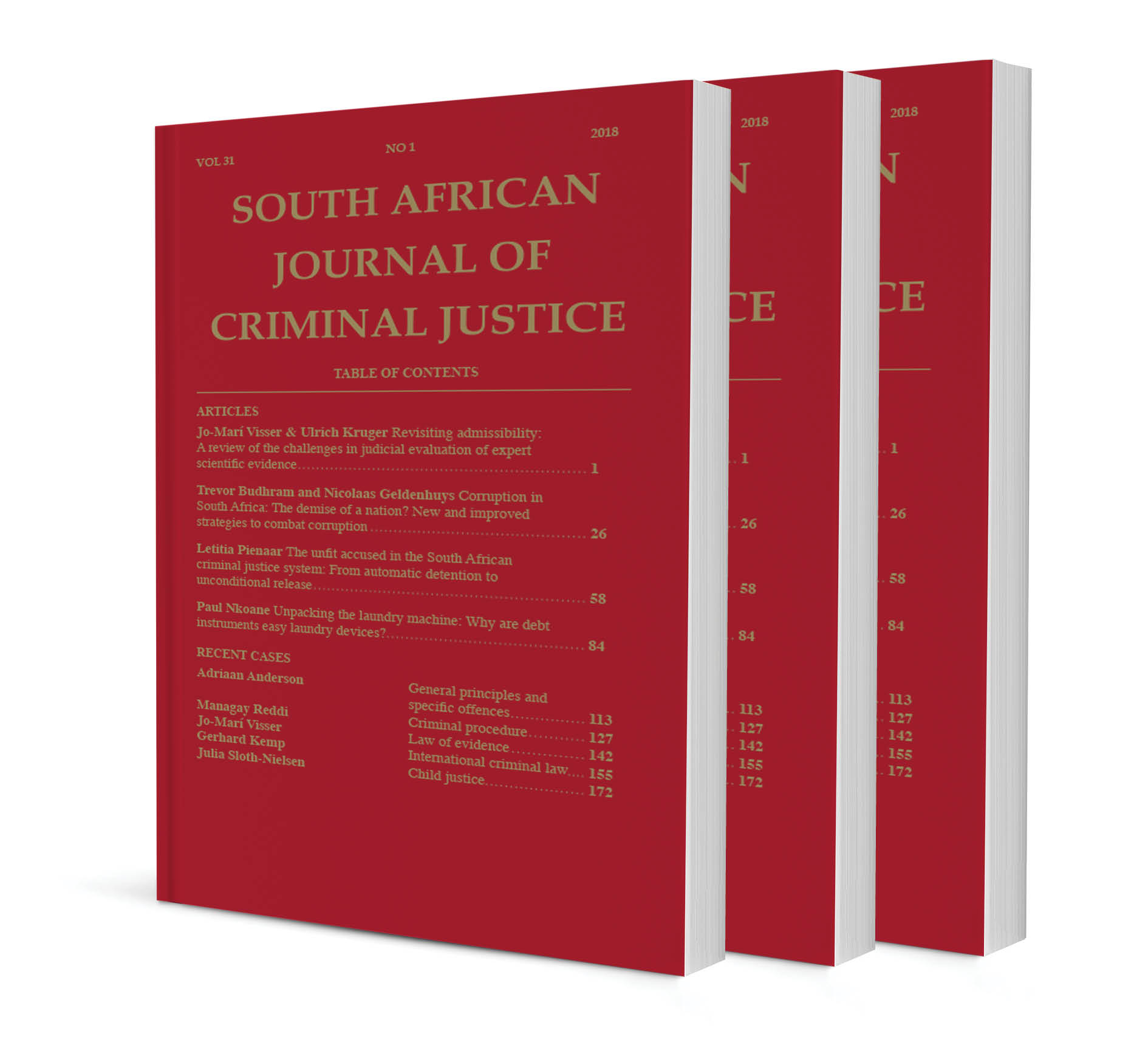 Arrest without a warrant: When is an offence committed in the presence of an arresting officer?
Authors Chuks Okpaluba
ISSN: 1996-2118
Affiliations: Visiting Professor, College of Law, University of South Africa
Source: South African Journal of Criminal Justice, Volume 28 Issue 3, p. 257 – 283
Abstract
The circumstances in which a police officer may, without warrant, arrest any person who commits or about to commit an offence in his or her presence in terms of s 40(1)(a) of the Criminal Procedure Act 51 of 1977 is by no means easy to determine. Does an offence committed in the presence of a police, or arresting officer, contemplate that incident which the officer witnessed or does it include arrest based on information brought to his or her attention by someone else? Assuming that the officer was present in the vicinity of the event but did not witness the actual commission of the offence, to what extent can he, in effecting an arrest under s 40(1)(a), rely on information from another officer or a third party who saw what happened? Would that meet the requirement of an offence committed in the presence of a peace officer? In other words, can the arresting officer see through the lense of his colleague or that of a third party?