African Multidisciplinary Tax Journal
Editorial Committee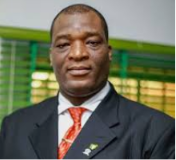 Prof Uwuigbe, Uwalomwa
Editor-in-Chief
Professor Uwalomwa Uwuigbe was the former Dean, of the College of Management and Social Sciences, at Covenant University (2018 – February 2022) and the former Head of the Accounting Department at Covenant University (2014 – 2016) in Nigeria. He holds a Bachelor of Accounting Degree in Accounting (BSc Accounting 1998), a Master in Business Administration Degree (MBA, 2003), a Doctor of Philosophy Degree (PhD in Accounting, 2011) and a Master of Science Degree (MSc Accounting, 2012). As part of his professional qualifications, Uwalomwa Uwuigbe is an Associate Member of the Nigerian Institute of Taxation (ACTI) and an Associate Member of the Nigerian Institute of Management (AMNIM). Similarly, he is a certified Chartered Global Management Accountant (CGMA) and an Associate of Cost and Management Accountants (ACMA) with the Chartered Institute of Management Accountants (CIMA) United Kingdom. He is a consultant to GIZ on the Good Financial Governance in Africa Programme, sponsored by the German Development Cooperation. He has successfully supervised over 10 Master's degree students and 9 PhD students in Accounting. Professor Uwalomwa Uwuigbe is the first editor-in-chief of the African Multidisciplinary Tax Journal.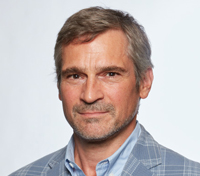 Prof Pierre-Pascal Gendron
Pierre-Pascal Gendron, PhD (Economics, University of Toronto) is Professor of Economics and Program Coordinator, Bachelor of Commerce – International Business, Faculty of Business and International Development Institute, Humber Institute of Technology & Advanced Learning, Toronto, Canada.
Dr. Gendron has served as economic analyst in the federal government of Canada and as consultant in progressive positions with international tax practices of professional services firms in Canada and the Netherlands. He serves or has served as consultant on fiscal matters for the IMF, Revenue Development Foundation (RDF), USAID, World Bank, and Forum of Federations.
He is a member of the Expert Roster of the Fiscal Affairs Department of the IMF. He has served in over 20 tax policy and revenue administration technical assistance missions in Africa and in developing countries around the world. He has taught VAT courses from 2010 to 2014 as a Visiting Instructor at the African Tax Institute, Faculty of Economic and Management Sciences, University of Pretoria. He served as guest lecturer in 2020 with the Department of Mercantile Law, Faculty of Law at UP.
Dr. Gendron has published extensively on public economics, especially in the area of tax policy in developing countries. He serves as referee for several scholarly journals in tax and public finance. He served as a member of the Advisory Board of the World Journal of VAT/GST Law, 2012-2019.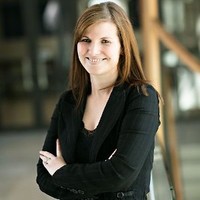 Prof Carika Fritz
Prof Carika Fritz is an associate professor in the School of Law, University of the Witwatersrand, Johannesburg, South Africa where she lectures tax law on undergraduate and post graduate level. She holds the degrees LLB, LLM, LLD from the University of Pretoria and is an admitted attorney and notary public. She frequently presents research papers, locally and abroad, and has published several articles in peer-reviewed accredited journals. Her research focus is tax administration and taxpayers' rights.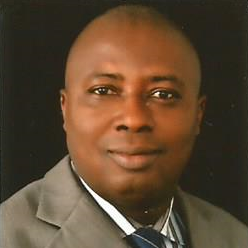 Dr Jide Ifedayo Ibietan
Prof Jide Ifedayo Ibietan is a Research Active Scholar who currently teaches at Federal University, Lokoja-Nigeria. He is widely published in Nigerian and International journals that are indexed by notable academic databases. He has supervised many Master's and Doctoral dissertations/theses; serves on the editorial boards of many esteemed journals and reviews for several others around the globe.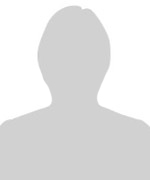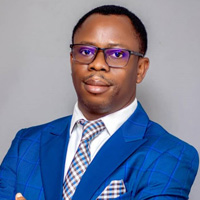 Dr Haruna Issahaku
Haruna Issahaku is an Associate Professor of Applied Economics and Finance and the Head of the Department of Economics and Entrepreneurship Development, University for Development Studies, Ghana. He holds a PhD in Finance from the University of Ghana Business School. Haruna is an international Visiting Scholar at Covenant University, Nigeria. He is a development finance and economics expert whose current research focuses on remittances, digital finance, financial inclusion, agricultural finance, and economic development. He has over 18 years of teaching, training, community outreach and research experience. Haruna has consulted for a wide range of international organizations. Haruna possesses excellent writing and presentation skills. He has to his credit 42 published academic papers comprising 30 peer-reviewed journal articles, 9 book chapters, 3 working papers and over 18 seminar/conference presentations. He is a member of several professional associations, including the Econometric Society, Africa Finance and Economics Association, and Society for the Study of Emerging Markets. Haruna is a recipient of the 2020 Emerald Literati Awards, Highly Commended Paper category.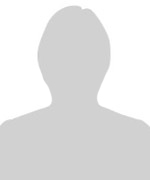 Dr Samuel Nana Yaw Simpson
Department of Accounting, Business School, University of Ghana, Legon, Accra, Ghana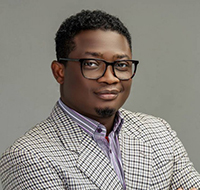 Dr Olayinka Moses, PhD CA, CPA (Aust.)
Olayinka (Yinka) Moses teaches Accounting for Strategy, Performance, and Value at Wellington School of Business and Government, Victoria University of Wellington, New Zealand. Yinka's research considers, inter alia, how accountability is implicated in management accounting and sustainability reporting, and has been published in several journals including Accounting, Auditing & Accountability Journal; Accounting and Finance, the Journal of Contemporary Accounting & Economics, the Social and Environmental Accountability Journal, Advances in Environmental Accounting & Management among others. Yinka serves as an Editor for Cogent Business & Management Journal; and Associate Editor for Advances in Environmental Accounting & Management, and the African Accounting and Finance Journal. He is an editorial board member for several journals.
As a member of the Implementation and Review Committee for the Africa Call for Accounting and Finance Research Initiative (ACAFRI), Yinka plays a prominent role in deepening research in Africa. ACAFRI is a World Bank supported initiative through the Pan African Federation of Accountants, and the African Accounting and Finance Association (AAFA) to develop research capacity of African academics. Yinka is an Executive Member of the AAFA and a recipient of several awards and honours.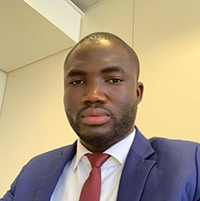 Dr Seydou Coulibaly
Seydou Coulibaly is an economist, currently consulting with the African Natural Resources Centre of the African Development Bank as Project Manager of the Financial Modelling for the Extractive Sector Project. Seydou holds a PhD in Economics from the University of Clermont Auvergne in Clermont-Ferrand, France – specifically from the Centre for Studies and Research on International Development (CERDI). He holds two Master's degrees – one in Public Finance in Developing and Emerging Countries from the same university, and another in Applied Econometrics from the University of Science and Technology of Lille, France.
Seydou's research experience and areas of professional interest include tax policy, oil and mining fiscal regimes, environmental taxation, financial modelling for the extractive sector and domestic resource mobilisation. He has published research papers in peer reviewed journals including the Journal of African Economies, the African Development Bank Working Papers Series and the African Tax Research Network Working Paper Series.
Before consulting for the African Natural Resources Centre of the African Development Bank, Seydou worked as a consultant economist with the Bank's Governance and Public Financial Management Department. He was also a data analyst at the African Development Bank's Development Economics Research Department and has lectured in Macroeconomics at the University of Clermont Auvergne, France.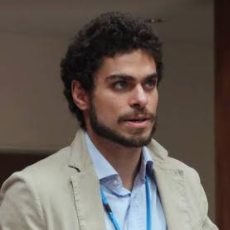 Dr Giovanni Occhiali
Dr Giovanni Occhiali is a development economist and a research fellow at the International Centre for Tax and Development (ICTD), where he works on a number of projects related to tax administration, tax and governance as well as co-leading the ICTD's capacity building programme. He holds a PhD in Economics from the University of Birmingham and prior to joining ICTD, he was a Researcher at the Fondazione Eni Enrico Mattei and an Overseas Development Institute Fellow at the National Revenue Authority of Sierra Leone. His research focuses on Sub-Saharan Africa, and outside of the field of taxation, his main interests are energy economics and industrial policies.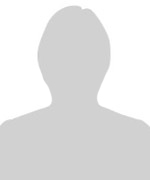 Dr M K Trésor-Gauthier
Dr Trésor-Gauthier M. Kalonji is a professor of tax law, public finance law and business law at several universities and colleges in the DRC (Ecole Nationale des Finances, Université Catholique de Bukavu, Leadership Academia University, etc.) and in France (Aix-Marseille University). Researcher and author of several legal books and articles, his research and expertise focus on tax law (transfer pricing, tax optimization, tax structuring of companies, tax treaties, etc.), public finance law (public budgets and financing, public procurement, etc.), and business law (OHADA, investments, insurance, financial markets, banking).
He is also a civil servant at the Ministry of Finance of the DRC, where he performs legal functions as a senior manager.
He holds the following degrees D. / Ph. D in Tax Law from the University of Neuchâtel/Switzerland (summa cum laude); LLM/Master of Advanced Studies in European and International Governance from the University of Geneva/Switzerland; University Diploma of Specialization in Economic, Social and Cultural Rights, awarded jointly by the Collège Universitaire Henry Dunant of Geneva/Switzerland and the University of La Rioja/Spain; Master 2 in Public Law – Public Services and Policies of the University of Rouen-Normandie/France; and Maîtrise/Licence in Economic and Social Law of the University of Lubumbashi/R. D. Congo.
He is fluent in French, English, Lingala and Swahili.