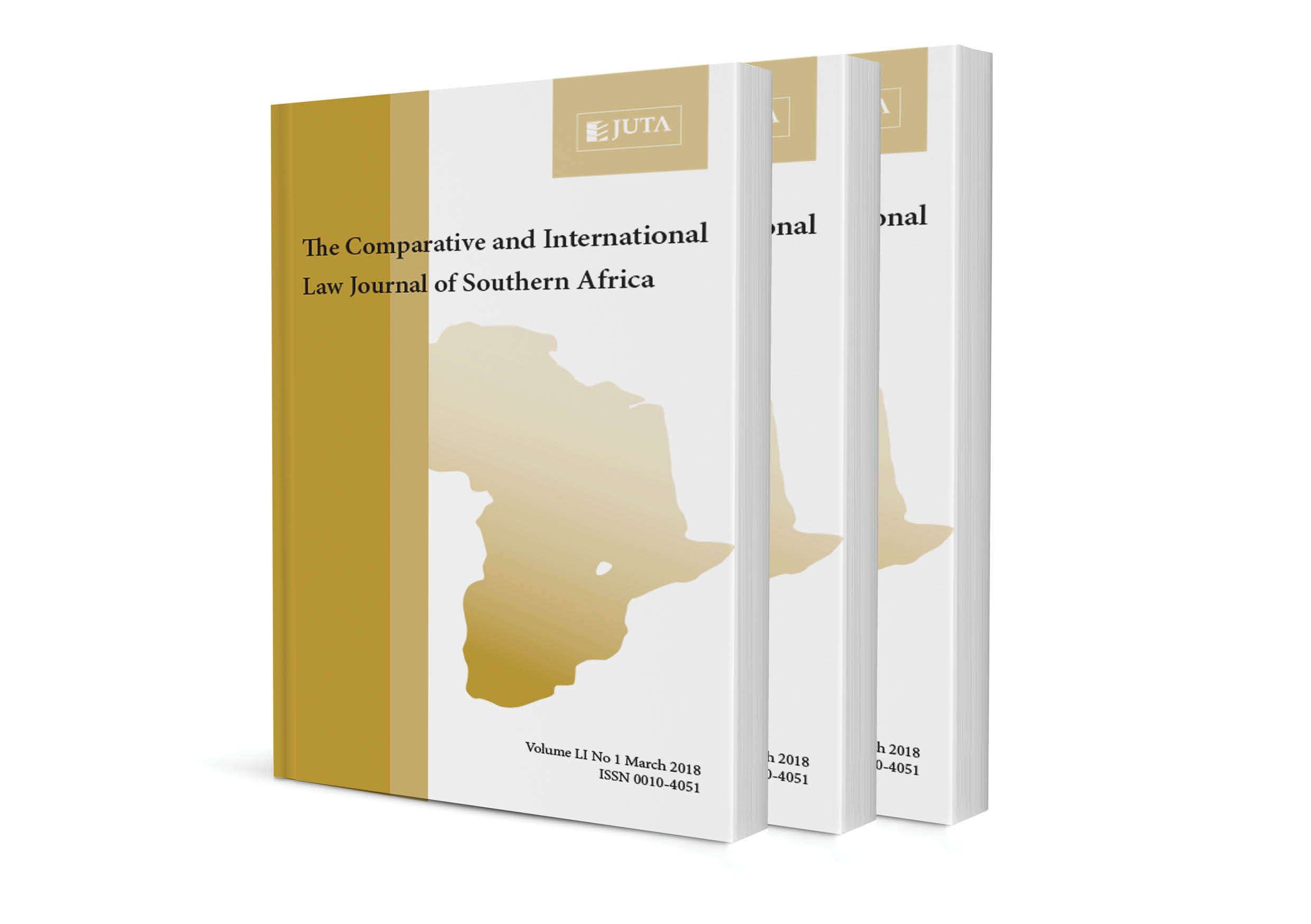 A Call for Public Participation in the Treaty-making Process in South Africa: What can South Africa Learn from the Kingdom of Thailand?
Author Moses Retselisitsoe Phooko
ISSN: 2522-3062
Affiliations: Associate Professor, Department of Private Law, University of Johannesburg
Source: Comparative and International Law Journal of Southern Africa, The, Volume 53 Issue 1, p. 68 – 89
Abstract
On 2 August 2002, South Africa signed the Southern African Development Community (SADC) Protocol on Tribunal and the Rules of Procedure Thereof, thus effectively recognising and accepting the jurisdiction of the SADC Tribunal. Among the cases received by the SADC Tribunal was a complaint involving allegations of human rights violations by the government of Zimbabwe. It ruled that the government of Zimbabwe had violated human rights. Consequently, Zimbabwe mounted a politico-legal challenge against the existence of the Tribunal. This resulted in the review of the role and functions of the Tribunal in 2011 which resulted in the Tribunal being barred from receiving new cases or proceeding with the cases that were already before it. Furthermore, on 18 August 2014, the SADC Summit adopted and signed the 2014 Protocol on the Tribunal in the SADC which disturbingly limits personal jurisdiction by denying individual access to the envisaged Tribunal, thus reducing it to an inter-state judicial forum. This article critically looks at the decision of 18 August 2014, specifically the legal implications of the Republic of South Africa's signing of the 2014 Protocol outside the permissible procedure contained in article 37 of the SADC Protocol on the Tribunal. It proposes that South Africa should correct this democratic deficit by introducing public participation in treaty-making processes in order to prevent a future situation where the executive unilaterally withdraws from an international treaty that is meant to protect human rights at a regional level. To achieve this, this article makes a comparative study between South Africa and the Kingdom of Thailand to learn of any best practices from the latter.