South African Law Journal
Editorial Committee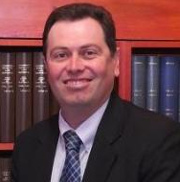 Associate Professor Graham Glover BA LLB PhD (Rhodes) (Rhodes University)
Managing Editor
Graham Glover is an Associate Professor in the Faculty of Law, Rhodes University. His teaches primarily in the field of private law, particularly in the following subjects: the general principles of contract, the special contracts of sale, lease, insurance and credit agreements, and the law of unjustified enrichment. He has supervised several LLM and PhD students. His research work mirrors his teaching interest in private law. He has published approximately 30 sole-authored articles in accredited law journals. In 2014 he published a new edition of the monograph Kerr's The Law of Sale and Lease. He has also produced two books in the form of edited collections (Essays in Honour of AJ Kerr (2006) and Law and Transformative Justice in Post-Apartheid South Africa (with Patrick Osode, 2010)). He has written a number of book chapters, and writes update chapters for the LexisNexis Family Law Service, the Law of South Africa Series, and Butterworths Forms and Precedents.  He has been the managing editor of the South African Law Journal since November 2009, and is on the editorial boards of the THRHR and the Annual Survey of South African Law.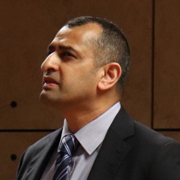 Professor Mohamed Paleker BA LLB LLM PhD (Cape Town)
Mohamed Paleker is has been a full-time academic in the Department of Private Law at UCT since 2000, after having been a researcher at the Constitutional Assembly during the Constitution drafting process (1995-1996), and having completed his articles at a Cape Town law firm which specialised in commercial and media law. He is currently the Head of the Department of Private Law at UCT. He completed his PhD degree in 2018 on the topic of The Re-Engineering of the South African Small Claims Courts. He currently teaches Civil Procedure and a research elective on Civil Justice Reform, which is his current area of research interest. He has also taught and published in the Law of Succession.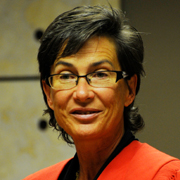 Professor PJ Schwikkard BA(Wits)LLB (UNP), LLM (UND), LLD (Stell)
PJ joined the UCT Faculty of Law as a Professor in 2001, having previously been a faculty member at Rhodes University and the University of Kwa-Zulu Natal. Her research interest lies in human rights and criminal justice with a particular focus on the law of evidence. In the past she has served as a member of the South African Law Reform Commission and on a number of editorial boards. She is the author of two books,  the co-author of one (Schwikkard & Van der Merwe  Principles of Evidence) and has edited a further six books. PJ is the author of a numerous book chapters and articles.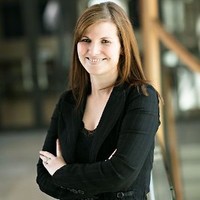 Associate Professor Carika Fritz LLB, LLM, LLD (Pretoria)
Carika Fritz is an associate professor in the School of Law, the University of the Witwatersrand where she coordinates the School Research Committee. She lectures Tax Law on undergraduate and postgraduate level. She has supervised several postgraduate students. Her research focus is tax administration and taxpayers' rights. She has authored and co-authored several articles in accredited journals and contributed to chapters in books. She frequently presents research papers, locally and abroad and is a scientific member of the African Tax Research Network (ATRN) and a sub-editor of African Multidisciplinary Tax Journal (AMTJ). She is an admitted attorney and notary public.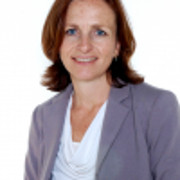 Ms Helen Kruuse BA LLB LLM PGCHE (Rhodes)
Helen Kruuse is a senior lecturer in the Faculty of Law, Rhodes University. She teaches primarily in family law, legal ethics and civil procedure, and she co-ordinates the Faculty's legal skills course and moot programme. She has practised in South Africa and abroad (the latter, on behalf of the London Borough of Brent). She has also taught at Department of Private Law, University of Cape Town, and the Department of Public Law and Jurisprudence, University of the Western Cape. She is a contributor to the Family Law Service and recent journal publications cover issues from the recognition of customary marriages, to forging a better legal ethics education for lawyers in South Africa. Before joining the SALJ editorial board, she was the technical editor of the law journal Speculum Juris.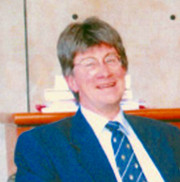 Professor Hugh Corder BCom LLB (Cape Town) LLB (Cantab) DPhil (Oxon)
Book Review Editor
Hugh Corder has been Professor of Public Law at UCT since 1987 and a Fellow of the University since 2004. A graduate of the universities of Cape Town, Cambridge and Oxford, his main teaching and research interests fall within the field of Constitutional and Administrative Law, particularly judicial appointment and accountability and mechanisms to further administrative accountability. Professor Corder has been widely involved in community work since his student days, concentrating on popular legal education, race relations, human rights and the abolition of the death penalty. He served as a technical adviser in the drafting of the transitional Bill of Rights for South Africa. He has written two books, co-authored two and edited a further seven, and has contributed many articles and chapters in books.