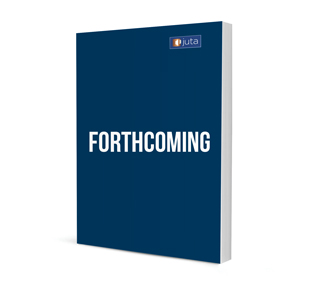 Africa Journal of Crime and Justice
Prof Simeon P Sungi
ISSN: TBC
Year: 2021
Published: Annually
Accreditation(s): N/A
CALL FOR PAPERS
You are invited to submit a paper for possible inclusion in a special issue in the Africa Journal of Crime and Justice. The theme for this issue is "Enhancing access to justice in the criminal justice system during a global pandemic". The Africa Journal of Crime and Justice is housed in the Department of Sociology and Criminal Justice in the School of Humanities and Social Sciences at the United States International University-Africa in Nairobi, Kenya. This journal is published and hosted by Juta and Company  (https://juta.co.za/), one of Africa's preeminent publishers of quality Law and Academic content and current publisher of a stable of some twenty-five high calibre research journals ). The journal welcomes articles that address the theme above.
This special issue aims to provide a platform for researchers and practitioners to present new research and developments on the given theme. Accordingly, areas of interest for this special issue include, but are not limited to, the following topics:
Gender, Human Rights and the Criminal Justice System

Pandemic and Punishment

Correction and Probation Services

Crime, Justice and COVID-19

Alternative Dispute Mechanisms

The Structural Context of Violent Extremism

Prosecutions Practices

Training and the Criminal Justice Profession

International Criminal Adjudication and the Collection of Evidence

Security and Justice Reform

Criminology and Criminal Justice Practice
Kindly submit the title of the paper, the names of the author/s, and the abstract. The full manuscript, as a Word file, should be emailed to the editor-in-chief by the deadline indicated below. Authoring guidelines will be mailed to you after we receive your letter of intent.
Special issue theme: "Enhancing access to justice in the criminal justice system during a global pandemic"
IMPORTANT DATES:
Intent to submit: November 1, 2021
Full version: January 1, 2022
Decision date: January 31, 2022
Final Word version: February 28, 2022
Date of Publication: May 31, 2022
Editor-in Chief:
Simeon P. Sungi, Ph.D., LL.M.
Associate Professor of Criminal Justice
United States International University-Africa
Nairobi, Kenya